Update May 21 2016: Article has been updated with new information.
The BitHope Foundation misinformed the world regarding an alleged partnership with Counterparty for their new token. HOPECOIN, as this token was  called, does not exist at this time, and it is uncertain it will ever be created in the future. 
Also read: Bitland Puts Land Titles on the Blockchain in Ghana
Fake BitHope Foundation Announcement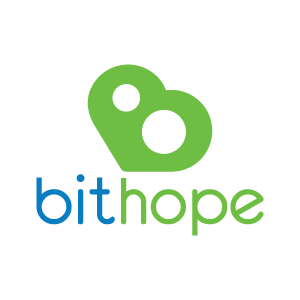 Most cryptocurrency enthusiasts will have heard of the Counterparty platform before, as it stores extra data in standard Bitcoin transactions. As a result, every Counterparty transactions is a Bitcoin transaction in a smaller size. Transactions on this network are verified by Bitcoin miners and are recorded on the Bitcoin blockchain.
This concept has caught the attention of the BitHope Foundation, as who had allegedly partnered with the Counterparty team to create their token on the platform. HOPECOIN, as this initiative is called, would be a new token which will be issued to anyone who makes a financial contribution to this charitable organisation.
Note from the Author: We were informed by Counterparty there is no such partnership between both parties, and the HOPEcoin team has retracted their statement since publishing this news. 
However, there is one requirement, as users have to use the BitHope IndieSquare payment button to receive the tokens. Given the multi-purpose wallet nature of IndieSquare and the fact they are the world's first Counterparty wallet built for mobile devices, such a partnership would have brought a lot of positive attention to all parties involved in this partnership.
As it turns out, there is no such partnership between BitHope Foundation and the Counterparty team. It remains unclear as to whether the BitHope team published the news ahead of time, or simply tried to attract some attention. 
For users who have never used the IndieSquare wallet before, it is important to note the user is in full control of their wallet at any given time. During the signup process, there is a 12-word seed that needs to be written down by the user, as they are the only ones who have access to the funds. No other party will ever access one's funds.
Source:Bithope (Blog posted removed since publication)
Images courtesy of BitHope, Counterparty