One thing the Bitcoin ecosystem is always in need of is more use cases for consumers to conveniently spend digital currency. Even though there are plenty of merchants accepting Bitcoin in the online space, brick-and-mortar locations are a few steps behind. In Budapest, you can now pay your taxi rides with Bitcoin, creating a huge use case for the modern digital currency by affecting the daily lives of residents. Budapest Taxi is among the first public service companies in the country to experiment with Bitcoin.
Also read: Ethereum Foundation Appoints ​Dr. Christian ​Reitwiessner to C++ Team Leader
Budapest Taxi Embraces Bitcoin Payments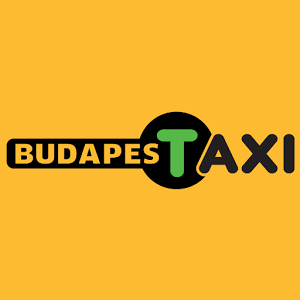 Hailing a cab in any city in the world can be quite a challenge, and when it comes to making payments, there are very few options a tone's disposal. Either consumers have to fiddle around with cash, or they will have to take out their credit card to make a payment. But what if one had neither of these payment methods with them? Bitcoin is the answer, according to Budapest Taxi.
All of the taxi drivers in Budapest will soon start accepting the popular digital currency as a payment method, thanks to a collaboration with Hungarian Bitcoin payment processor TheCoinPAY.More commercial use cases for Bitcoin are direly needed, and this partnership is just the first step along the way of achieving that goal.
At the time of publication, Bitcoin payments are accepted by 580 cabs in Budapest. Even though Budapest Taxi managing director Csaba Horváth doesn't expect an immediate surge in Bitcoin payments, there is no better time than now to experiment with digital currency payments. Missing out on being part of this revolution would be quite a shame, and Budapest Taxi has nothing to lose by accepting alternative payments.
Every business around the world has to keep tabs on what is going on in their industry, as well as in different sectors. Taxi companies heavily rely on making payments convenient for their users, and Budapest Taxi is keeping an open mind as far as Bitcoin is concerned. After all, it might just become successful, and transform the taxi business in Budapest altogether.
Hungary Is No Stranger to Bitcoin
A little-known fact is how there are plenty of Hungarians who are involved in the world of Bitcoin and digital currency. Looking at things on a population scale, Bitcoin is still a minor blip. But at the same time, estimated indicate there could be as much as US$29m worth of Bitcoins in circulation in Hungary alone.
Mate Tokay Bitcoinist.net CEO tweeted:
I must admit i am really happy as i get to pay for my taxi in Bitcoin as Budapest Taxi just partnered up with Thecoinpay! #Hungary #bitcoin

— Mate Tokay (@MateTokay) February 12, 2016
Furthermore, there are several Bitcoin ATMs to be found in the country, which makes it easy to convert to and from digital currency on the fly. As one would come to expect, the opinions on Bitcoin are very divided in the country. Some people see the negative side which the media warned them about, whereas others see Bitcoin as a real innovation.
What are your thoughts on paying Budapest Taxi with Bitcoin? Will we see a similar trend in other countries? Let us know in the comments below!
Source: Euronews
Images courtesy of Shutterstock, Budapest Taxi