According to crypto analysts, you should sell Stellar (XLM), and OKB are utility tokens. Both tokens fail to offer crypto traders and investors the services they need.
Instead of pining for utility coins that constantly border on volatility, it's time to spend money on innovative projects with real-world use, like The Hideaways (HDWY).
Stop Staking Stellar, Buy Other Coins Instead
Stellar (XLM) holders are alarmed because the coin might go through another bland phase in the next crypto season. At the time of publication, the price of XLM is $0.0844, plummeting 7.3% over the past seven days.
Despite the token owners' hopes that Stellar (XLM) could make another breakthrough after the bearish zone, they keep getting stuck in the red area. The bear phase severely affected the crypto as it tried to move between its $0.09 and $0.1 support phases.
XLM traders and investors have their sights set on other utility coins that promise practical applications as the market turns bearish.
You can double your APY by staking other coins, so stop holding on to XLM and buy other cryptos now.
OKB Gauge High Risk
OKB is the native currency of the OKEx network—it lowers trading fees and voting privileges for tokens being considered for listing on the exchange.
OKB's price has decreased by 13.6% in the past week, making its current value $19.69. The token's market cap has dropped while the price has changed, and volume has fallen below its average.
The token's market capitalization is currently $4,951,940,005; on the last day, $15,177,964 worth of cryptocurrency was traded.
Recent volume, market capitalization changes, and price movement indicate a high risk for the token.
Why You Need The Hideaways
Compared to other crypto projects, The Hideaways, and its native token, HDWY, offers more benefits and utility. Through the fractionalization of NFTs supported by physical assets, you can own real estate for as little as $100 and still turn a profit!
But what makes The Hideaways stand out from other cryptocurrencies?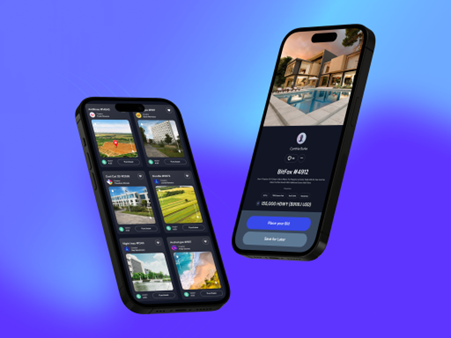 The project locks liquidation for 999 years and can reach up to $200 trillion in liquid assets.
Take advantage of high APY without monitoring daily market movements.
HDWY team tokens are locked for two years for a bullish run.
Reach up to 40x ROI in 2023.
If you join the project and become a Club Hideaway VIP member, you get first-class lounge access, private club membership, and top-class facilities.
You don't have to keep worrying about security! HDWY smart contracts are audited and verified by SolidProof, ensuring a fool-proof investment.
It won't take long for The Hideaways to climb to the top 10 cryptocurrencies in 2023. For $0.072, own an HDWY token by clicking the links below!
Website: https://www.thehideaways.io/
Presale: https://ticket.thehideaways.io/register
Telegram: https://t.me/thehideawayscrypto
Twitter: https://twitter.com/hdwycrypto
Disclaimer: This is a paid release. The statements, views and opinions expressed in this column are solely those of the content provider and do not necessarily represent those of Bitcoinist. Bitcoinist does not guarantee the accuracy or timeliness of information available in such content. Do your research and invest at your own risk.