PancakeSwap (CAKE) is a decentralised exchange that allows users to easily swap tokens across the Binance Smart Chain. FTX is a centralised cryptocurrency exchange that uses FTT as its native token. Both platforms provide easy options for users to swap tokens but are limited in a number of ways. While PancakeSwap allows users to exchange tokens on Binance Smart Chain, FTX strictly regulates the listing of tokens on its platform. Calyx Token is a new and upcoming token swap protocol that will allow users to swap coins across different blockchain networks such as Ethereum, Binance Smart Chain, Avalanche etc. The CLX Token is cross-chain compatible and will allow users to save on gas fees. It offers numerous advantages over other similar platforms and could provide even greater returns in the long term. You could add these three tokens to build a diversified cryptocurrency portfolio for good returns in the medium to long term.
Calyx Token offers multi-chain cryptocurrency swap
The Calyx ecosystem offers users the ability to swap coins across multiple networks and is not limited to any one particular blockchain. This allows the Calyx ecosystem to benefit from lower gas fees and faster transaction times across different blockchain networks. Since the platform is completely decentralised, users will not be required to register themselves or submit identity documents.
Unlike other decentralised platforms, Calyx will be governed through a DAO and all proposals will be approved by voting to allow token holders to get a say in running the platform.
The CLX Token will entitle users to get a share of the trading fees generated from the platform. Liquidity providers will benefit by receiving a share of such fees. A high amount (85% of total fees) has been reserved for liquidity providers to encourage them to participate in the platform.
The Calyx Token platform will support token swaps on multiple blockchains and will also source liquidity from many providers giving it a unique ability to act as an interoperable system. The CLX Token could see a sudden price spike after listing as it has a strong use case. You can purchase the CLX token through the presale and get access to attractive bonuses. The link for the presale is shared at the end of this article.
CAKE sees huge volume buys from retail investors
The Opera crypto browser has integrated PancakeSwap as it launches support for cryptocurrencies. The new browser from Opera will allow direct access to multiple dApps, allowing users greater access to the cryptoverse. PancakeSwap is one of the first DEXs to be integrated into the Opera browser. It will open the doors for Opera's 350 million users to trade easily on PancakeSwap and get access to the CAKE Token. The CAKE Token offers numerous benefits for its users and can be staked or farmed to earn additional rewards.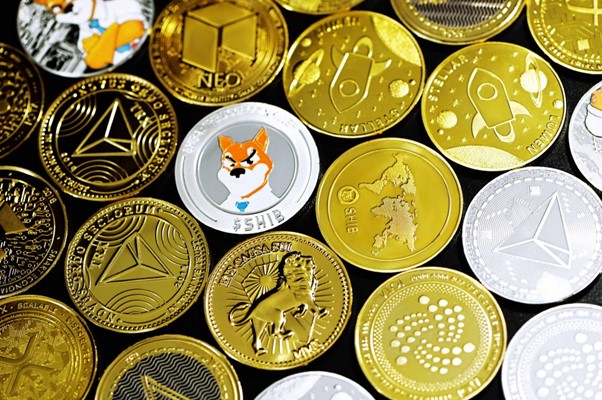 FTT Token poised for a potential bull run
The FTT Token is used as the primary coin inside the FTX ecosystem, one of the most popular centralised exchanges. The FTX ecosystem has also acquired Liquid, a cryptocurrency exchange based in Japan. Holding the FTT Token entitles users to a 60-% discount on trading fees on the FTX platform. Users also get free airdrops if they hold FTT tokens. The FTT Token has seen a considerable price rise in the past and can be accumulated to take advantage of the potential bull run in the future.
The three tokens described above have numerous use cases and offer multiple benefits for their users. A major advantage of these three coins is that you can make a passive income merely by holding the tokens. You could also choose to reinvest profits gained from staking, or sell tokens received from airdrops and reinvest to increase the size of your holdings.
Learn more about the Calyx Token here: 
https://presale.calyxtoken.io/register
https://calyxtoken.io
https://t.me/CALYX_TOKEN_OFFICIAL
https://twitter.com/CalyxToken
https://www.instagram.com/calyx_token