The cryptocurrency sector currently produces more millionaires than any other market on the planet.  Due to the quick surge in value of some cryptocurrencies like meme coins, quite a number of people have become crypto millionaires.
The cryptocurrency market is abuzz with meme coins. Popular public personalities are backing these cryptocurrencies for long-term viability. This article looks at some meme coins like the new Parody Token (PARO) that have the potential to make crypto millionaires.
Shiba Inu (SHIB)
Shiba Inu (SHIB), the coin created to kill Dogecoin and take over the market, is one of the most popular meme coins in the market today. Shiba Inu (SHIB) was virtually unknown until Elon Musk – CEO of Tesla – posted a photo of his dog Floki on his personal Instagram account on October 4, 2021. There was a gigantic 20X spike in the number of tweets about the meme token and Floki since she is a Shiba Inu dog.
When the dust settled later that month, Shiba Inu (SHIB) had hit an all-time high of $0.00008616, a gain of 153,000,000% in less than a year. In other words, if you had invested just a dollar $1 in Shiba Inu (SHIB) by November 2020, you would be sitting on an enormous profit of more than $1 million by the time it peaked in October 2021.
Despite this, the meme token's value has decreased by more than 65% since then, it is unlikely to rebound without new utility. On the bright side, there are a number of other promising blockchain projects to invest in and make similar returns.
Akita Inu (AKITA)
Akita Inu (AKITA), Kishu Inu (KISHU), and Floki Inu (FLOKI) are among the many other meme coins with Japanese dog breeds as their emblems, they are Shiba Inu themed coins. The meme coin DOGE influenced AKITA significantly.
In February 2021, Akita was released on Uniswap as an ERC-20 coin and its tokenomics resembled those of SHIB. The AKITA team, like SHIB's developer Ryoshi, put half of its total supply on Uniswap and sent the other half to Vitalik Buterin, Ethereum's co-founder.
In May 2021, AKITA gained traction alongside its fellow doggie coins. The project has grown in popularity, and currently works with the Avalanche blockchain to provide cross-chain interoperability.
In recent months, the Akita Inu time , has seen a similar rise and fall. Since reaching an all-time high in late October 2021, it has lost about 80% of its value.
It may be too late to invest in Akita Inu at this time due to the fact that early investors often make the most money, however if another bull market appears anything is possible. The launch of Parody coin (PARO), however, provides us with another opportunity to invest in a budding meme token with potential to make more crypto millionaires.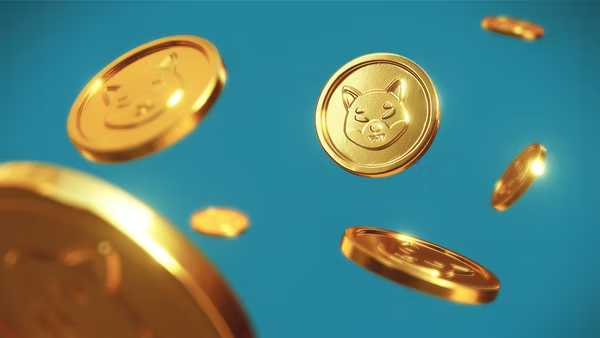 Parody Coin (PARO)
Parody Coin is a deflationary utility coin that serves as the governing crypto of the Parody Ecosystem. It was created with the goal of improving the user experience on the network.
On the BNB Chain and other blockchains, the network will allow you to manufacture, trade, and use parodies of well-known Non-fungible Tokens. The metaverse of the Paroverse allows you to interact with virtual worlds via NFT parodies, and thus you can use the DApps that have been released there.
Investors can also make use of services like PARO tokens, which can be transmitted to other blockchains through the Parody Bridge.
Investors can trade crypto tokens on any blockchain for PARO coins with Parody Swap.
Users can render incentives in the native PARO token via the Paroflection method.
The Parody Coin, a BEP-20 meme asset, powers the ecosystem. 300 million PARO tokens were pre-mined during its Initial DEX Offering (IDO). Due to the nature of a presale, the price can only go up for investors that join the project before launch.
In a world where cryptocurrencies are expanding at rapid speed, getting in early at presale can yield big returns on a relatively small initial investment. Parody (PARO) has the best potential of seeing exponential development by 2022.
Find out more here:
Presale: https://presale.parodycoin.io/register
Website: https://parodycoin.io/
Telegram: https://t.me/PARODYCOIN_OFFICIAL
Twitter: https://twitter.com/ParodyCoin