Binance Coin (BNB) has been one of the leading cryptocurrencies after Bitcoin and Ethereum (not including stablecoin Tether), holding the number 3 spot. As Cardano (ADA) continues to surge, many investors wonder whether Cardano can climb the CoinMarketCap rankings and overthrow the mighty BNB in 2023.
Will this emerging titan of blockchain technology snatch the crown and become the ruler of the crypto kingdom? Or is BNB simply too big to fail, standing firm as the reigning champion? We will also look at a new competitor to BNB in the crypto space, the promising presale project Caged Beasts (BEASTS).
BNB: Can it stay as the Bread 'n' Butter of the Crypto Space Behind Bitcoin and Ethereum?
Binance Coin (BNB) has garnered significant attention in the cryptocurrency market. Developed by the popular exchange platform Binance, BNB serves as the native token of the Binance ecosystem. Its price action has shown an uptrend, suggesting bullish sentiments. However, a closer look reveals a bearish pattern which experts have forecasted as a potential 25% downswing upon the breakdown of the lower trend line. According to FXStreet, if the support structure at $300 is breached, BNB might face a considerable correction. Considering the current bearish market sentiment, the future trajectory of BNB remains uncertain.
Cardano: Fending Off Bearish Trends
Cardano (ADA) has demonstrated resilience amidst the recent bearish trends, defying market expectations. Notably, Cardano has experienced a remarkable increase in daily transaction volume, surging by 205.01% since the beginning of the year. With over 26 billion ADA transacted per day, Cardano has exhibited a consistent transaction count, boasting a 33.45% increase from yearly lows and reaching a three-month peak of 98,000 transactions in a single day. However, Cardano faces challenges in terms of transaction delays, especially on Cardano-based decentralized exchanges (DEXs). These issues have prompted users to explore alternatives such as MuesliSwap, a DEX offering faster transaction speeds. Addressing these concerns at the network level will be crucial for Cardano's long-term success.
Caged Beasts: A New Community Token to Challenge BNB?
BNB and Cardano have a new competitor stalking them through the shadows of the crypto space. Caged Beasts (BEASTS) is an extraordinary community token that intertwines metaphor and finance. Caged Beasts represents the concept of caged liquidity, where locked funds grow stronger, mirroring the growth and mutation of animals injected with mutagens. This creative metaphor is brought to life through a fascinating narrative.
As the pre-sale progresses, the caged animals evolve into mighty Caged Beasts infused with cybernetics and weaponry. The locked funds symbolize the potential for financial freedom, growing and strengthening until they break free. Caged Beasts aims to foster a vibrant community by locking 75% of the funds until the release date, promoting a sense of unity and shared goals. The remaining 25% is dedicated to the marketing wallet, emphasizing the project's commitment to brand awareness and expansion. To join this new project, register your email at https://cagedbeasts.com/ and be part of this exciting journey.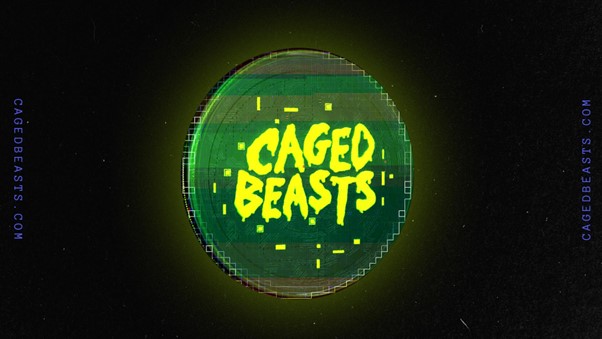 Final Thoughts
The competition for market dominance is fierce. While Cardano shows promise in its quest to challenge BNB's position, it remains to be seen whether it can secure the third spot in the CoinMarketCap rankings. With its impressive transaction volume and count, Cardano has demonstrated resilience in the face of market fluctuations. However, addressing the issue of transaction delays will be crucial to ensure its long-term success.
For more information on Caged Beasts:
Website: https://cagedbeasts.com
Telegram: https://t.me/CAGEDBEASTS
Twitter: https://twitter.com/CAGED_BEASTS
Disclaimer: This is a paid release. The statements, views and opinions expressed in this column are solely those of the content provider and do not necessarily represent those of Bitcoinist. Bitcoinist does not guarantee the accuracy or timeliness of information available in such content. Do your research and invest at your own risk.