In the modern world, people are becoming unstoppable in their search for couples to create families. Nevertheless, most people consider themselves lonely.
---
Overloaded Online Dating Industry
This happens because they just get stuck in their routine. They don't have time to do other things than their usual work and going out with a stable circle of friends. Or because they don't feel confident enough to try sorting things out with such a state of affairs. As a matter of fact, most people are like that. They usually feel permanent desire to find someone, they just don't know how.
Thus, understanding society's demand for such services, dating apps and websites have emerged, increasingly winning the appropriate market sectors. It is safe to say that there are very few people in the world who haven't at least heard about these dating services and the role they play in people's lives. The Web is teeming with cases of successful dates through these websites and apps, but people's trust in the industry is close to zero and falling lower all the time.
As users often state, the dating market, whether international or local, is littered with apps and websites with tons of fake or corrupted data. What is more, online dating systems are usually unable to find your perfect match because of the wrong set of AI or other algorithms applied. As a result, wherever these kinds of dating systems are applied, people receive invites from people who don't meet their requirements. This leaves many people feeling like there isn't a single person among the world's 7.5 billion human beings who could be perfect for them.
Nevertheless, technically everyone on the Earth is eligible and able to find a partner to live and even create a happy family. The dating industry was designed for that, but how to make the right choice in a universe of bad dating websites? There were several attempts to solve these problems, but they all fell short. Users kept reporting a lack of confidentiality, huge quantity of fakes, and platforms being used by spammers to promote and impose their services. As a result, people try to create a family with those who don't match them at all. And here comes statistics, that in some countries nearly 75% of marriages broke less than 5 years from the start of the relations.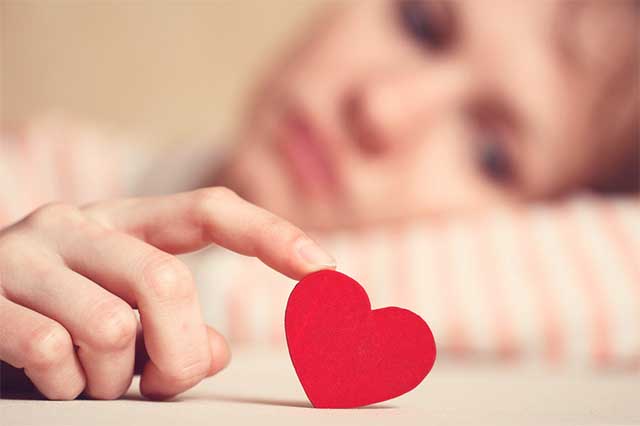 Trust Issues
Even if you end up finding a match with those seemingly flawless websites and apps designed to try building up a family, as a rule, you face plenty of issues.
How can you believe that someone you met on the Internet deserves your trust? Naturally, everyone needs time to trust someone from the outside world. It is a huge issue for many people and a big obstacle for a new relationship. It goes without saying that with a tangible perspective of complete matching, a person will be busy finding the right person rather than building illusions and doubts in his or her own mind.
How to come to terms with the fact of mismatch of the real person covered under the ideal profile? It is inherent to people's character that while looking for a chance for a happy life, they try to demonstrate something that is not true and shows them in a better light. Profiles on dating apps, dating websites, and social media are the best examples. Men describe themselves as strong, promising, confident, rich, etc. while women choose being loving, passionate, and ready to go for their men wherever during their entire lives.
In reality, those beautiful, inspiring photos turn out to be just a part of a fake image. Once they find that out, they feel depressed and end up stopping chasing their happiness for a little while. Within the existing dating system, there are not many couples that successfully went through this stage.
How can you be sure that you are finally there with your permanent search? The sheer idea of dating implies finding a person to be completely happy living with. Which means that to date, the aim of these services has not been achieved. Furthermore, the industry is running far away from the initial goal.
Those and a plethora of other questions arise in people's minds all the time and the incapability of today's dating services of carrying out their tasks flawlessly should be fixed as soon as possible.
The Solution to Your Dating Problems
Introducing Hicky.io, the revolutionary blockchain-based dating platform. Imagine a service with a perfect system at hand to make all the mismatches, fakes, and lags impossible – powered by the blockchain technology. Adjusted to the needs of the modern society's dating ecosystem, it solves the issue f the real looks not matching the profile photos by introducing a face-scanning system. It eliminates the possibility of scamming and spamming through its unique biometric verification.
Furthermore, Hicky's matching system is refined by AI algorithms based on more than 10-years of experience in the leading dating agencies worldwide. Hicky's insider vision of the industry by its experienced blockchain experts produced a way to use the unlimited opportunities of the world of crypto in private and real-life situations as this one.
Hicky's executives are sure that with the correct implementation of the power of blockchain, the disadvantages of today's system can be solved as such. It means that the market is facing the dating app of the future. The team with backgrounds in the biggest brands on the market, such as Tinder, strives to blow your mind worldwide about how simple meeting your match can be. Perfect for those tired of being alone.
Read more about Hicky on their website and join their Telegram channel to stay in touch.
What are your thoughts on Hicky's dating platform? Does it address the challenges and shortcomings of current dating websites and apps? Let us know in the comments below.
---
Images courtesy of Hicky.io, iStockPhoto