In this crypto news flash, we will be looking at two incredible projects that have been in the spotlight for their recent successes: Cardano (ADA) and Big Eyes Coin (BIG).
Whilst Cardano is a promising alt-coin project that has been around for a few years, Big Eyes Coin is an exciting brand-new project with a lot of potential. In this article, we will be exploring Cardano's recent price action and why Big Eyes Coin is in the spotlight!
Cardano – Can't Stop Won't Stop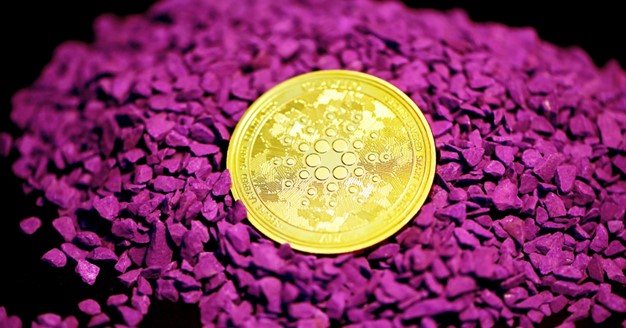 Cardano (ADA), one of the most popular altcoins, has risen a staggering 43% in the last 30 days, according to CoinMarketCap at the time of writing! This is impressive for a high-ranking alt-coin since we are still in a crypto winter.
Founded by Charles Hoskinson, a co-founder of Ethereum, Cardano (ADA) was created with the intention of enabling visionaries, innovators, and changemakers to bring about significant global change. At the time of its inception in 2017, it was the largest cryptocurrency project to use a proof-of-stake blockchain and is largely regarded as a more environmentally friendly choice than using proof-of-work protocols. The platform enables ADA, its native coin, as payment for network-wide transactions. Many people would agree that Cardano is one of the major cryptocurrencies that is the most environmentally friendly, making it an attractive investment option.
The open-source Cardano blockchain platform enables quick and safe transactions. Smart contracts, multi-asset support, and a layered architecture are some of Cardano's key features. The technology is also very scalable and capable of handling enormous transaction volumes.
Cardano is currently ranked number 8 on CoinMarketCap, and by the looks of it, it will continue to rise due to the hard-working team and vision behind it!
Big Eyes Coin – New Kitty Has Skyrocketing Potential
Similarly to Cardano, Big Eyes Coin (BIG) is an energy-efficient cryptocurrency that lowers its carbon footprint and aims to shift wealth into the DeFI (Decentralised Finance) space.
Big Eyes Coin has the advantage of being a meme-coin with the mascot of an adorable cat with eyes that are impossible to resist, making it more user-friendly and fun for people that are new to crypto – helping to increase mainstream adoption!
Big Eyes Coin has performed incredibly well in presale, having hit a whopping $23.5 million in their presale and becoming the largest crypto presale in recent years – it's an excellent time to get in early during their presale and before their official launch.
The team have recently announced that they decided to extend their 200% bonus code – LAUNCHBIGEYES200 – which allows users to triple their investment! Imagine, for example,  you put $1000 in, you'd get $3000 worth of Big Eyes Coin back –  incredible, unmissable value. But pounce soon as this will expire on the 20th of February.
Final Thoughts
As the crypto market is on the rise, now is a great time to scoop up some altcoins that will have you see great returns! The best time to invest is now whilst prices are not overinflated and still relatively low. You could start with a top-tier altcoin like Cardano (ADA), or a brand new project where you could see skyrocketing gains like Big Eyes Coin (BIG)!
Big Eyes Coin
Website: https://bigeyes.space/
Telegram: https://t.me/BIGEYESOFFICIAL
Twitter: https://twitter.com/BigEyesCoin
Disclaimer: This is a paid release. The statements, views and opinions expressed in this column are solely those of the content provider and do not necessarily represent those of Bitcoinist. Bitcoinist does not guarantee the accuracy or timeliness of information available in such content. Do your research and invest at your own risk.