There seems to be no love lost between central banks and companies active in the world of Bitcoin and blockchain technology. But at the same time, Cashila is the world's first Bitcoin payment processor with a license by a Central Bank, showing there is a way to bridge the gap between both sides of the financial sector. The new service offered by this company lets users buy, sell, and store Ethereum in a quick and convenient way.  
Also read: Wheel of Doge Allows Players to Use Any Coin Through ShapeShift
Cashila Ventures Into The Ethereum World
It is not uncommon to see existing Bitcoin platforms explore the Ethereum side of things as well since there is a lot of revenue to be made from doing so. Various Bitcoin exchanges offer consumers a way to easily buy and sell Ether, the token of the Ethereum protocol. Kraken, Bitfinex, Coincheck, and Korbit are just a few of the platforms to have done so in the past year.
But when it comes to payment processors, there does not seem to be any indication of them looking to embrace Ethereum soon. Cashila is the first one to do, and they have big plans for expanding their service in the next few weeks. Right now, the company is best-known for enabling users to make daily payments – or direct wire transfers – to anyone in the European Union by using Bitcoin. Moreover, users can receive Bitcoin or payments denominated in EUR to their online Cashila wallet.
But ever since the Ethereum developers released Homestead, there has been growing internal talk about the addition of Ether to the Cashila platform. Although it remains unclear whether or not this new service will be a standalone platform or just a part of the current services, the plan is to let Cashila users exchange between EUR and Ether on-the-go. In return, this should bring additional liquidity to both markets.
Cashila Co-founder Jani Valjavec stated:
"Buying Ether is currently too hard for an average person. That's why we're building the easiest possible way for one to buy and securely store Ether."
To make the process of buying and selling Ethereum a lot more convenient for users, the company has been actively developing a new unnamed service. Although the name remains unknown for now, we do know the new service will let users buy and sell Ether with just one click, at a fixed price.
Additionally, the new service will support both the ETH and EUR wallet, allowing for quick conversions between both types of currency. Last but not least, it will be possible for EU customers to deposit and withdraw funds through SEPA, assuming one live sin any of the countries supporting this payment method.
Low Costs And No Verification Needed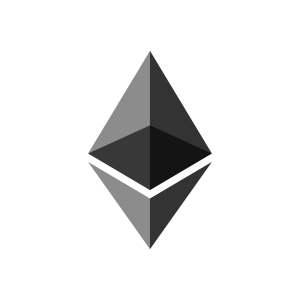 One of the biggest drawbacks for novice users is how they have to go through a thorough verification procedure before being able to buy Ethereum on most exchanges. Cashila is taking a different approach, as users will not need to provide any documentation to verify their identity. However, there will be an EUR 1,000 trading limit in place, which can be lifted by submitting the necessary documents.
Most convenient exchange solutions charge – sometimes rather high – fees for that particular service, but Cashila wants to keep the costs a slow as possible. Based on the information we have received, there will be a 1% fee applied to trades, and conversions to SEPA can be done any working day. Moreover, storing ETH can be done through the secure online wallet, which will support 2FA for all the key actions.
What are your thoughts on this new service announcement by Cashila? Are you looking forward to giving it a try? Let us know in the comments below!
Source: Press Release Via Email
Images courtesy of Cashila, Ethereum, Shutterstock