Forks are now commonplace in the crypto industry. Bitcoin has had more of them than an Italian restaurant in recent months. While they may cause confusion to those new to the scene, they are essentially just another version of the original blockchain. Well most of them are anyway; a new fork of Litecoin may not be all that it seems.
---
It has been reported this week that Litecoin founder Charlie Lee is actively warning people not to trust or invest in Litecoin Cash. The new version apparently has nothing to do with the original LTC and is just using the name to generate interest and dupe people into believing it is.
Forking Confusion
One of the major problems with cryptocurrency at the moment is that anybody can launch their own one and scam people out of money by claiming it is something else. This is why governments are scrambling to get some regulation in place to prevent these things happening.
The aim of the unrelated altcoin is to increase the block speed at which the network can process transactions. The creators claim that Litecoin Cash has a goal block time of 2.5 minutes, which is faster than LTC and with 90% cheaper transaction fees.
The fork will occur at block 1371111, around February 19th, but Lee and the Litecoin team say it is nothing to do with them.
PSA: The Litecoin team and I are not forking Litecoin. Any forks that you hear about is a scam trying to confuse you to think it's related to Litecoin. Don't fall for it and definitely don't enter your private keys or seed into their website or client. Be careful out there! https://t.co/qXbiIxp5Al

— Charlie Lee [LTC] (@SatoshiLite) February 4, 2018
Since on the topic of scams, any fork of Litecoin, calling itself Litecoin something or other, is a scam IMO. Litecoin Cash, Litecoin Plus, Litecoin *… all scams trying to confuse users into thinking they are Litecoin.

This also applies to all Bitcoin forks trying to confuse.

— Charlie Lee [LTC] (@SatoshiLite) January 30, 2018
Free Cash Catch
One of the big draws to crypto forks is free equivalent coins when the split occurs. This is exactly how Litecoin Cash founders are generating support; they claim to be offering 10 free LCC tokens for every Litecoin users hold. This is enough to entice those wanting a quick buck to jump into Litecoin, which is up 15% in the past 24 hours following a month of downtrending.
There is a catch, however. In order to receive your free LCC altcoins, a private key from your Litecoin wallet needs to be imported into the new Litecoin Cash wallet. This is inherently risky and should not be attempted. There are some workarounds, but at the time of writing, things do not appear as they seem. Also, the LCC team have not provided a safe option for receiving coins or elaborated on which exchanges will support it.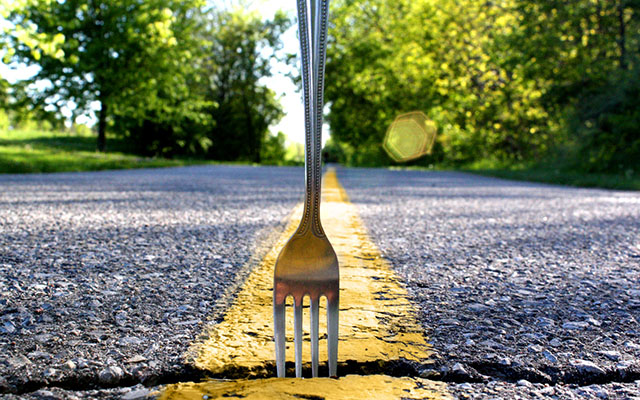 This has been posted on the website to explain the name choice:
We're using the Litecoin Cash name simply because it has become customary in recent months for a coin which forks a blockchain to prefix its name with the name of the coin being forked. This practice has become a widely understood convention. We're not associated or affiliated with Charlie Lee or any of the Litecoin team in any way; we are big fans though.
As we've seen previously in the Bitcoin community, a fork is not just the split in the chain; the founders and fans are also divided. Coin loyalties run deep and scams are abound, so stay safe in crypto land and do your homework.
Do you hold Litecoin and will you be claiming Litecoin Cash? Share your thoughts in the comments below.
---
Images courtesy of Shutterstock, Twitter/@SatoshiLite, and Bitcoinist archives.