In December 2017, Bitcoinist reported that Litecoin founder Charlie Lee had sold or donated his entire Litecoin holdings, in an effort to prove that his continued involvement in the project was no longer motivated by personal financial gain. Now, he's not so sure that was the right decision.
---
The Right Call?
In a streaming YouTube interview on Friday, Lee implied that he holds some regrets about his decision to sell all of his Litecoin in December 2017. During the interview, he stated:
I still think it was the right move but I question whether — I think in the long run it was the right move but in the short term while the price is down, below the all-time high, it just feels like it's not the right decision.

But I think like, moving forward, five years down the road, when the price is back to the all-time high, I feel like it will be the right move.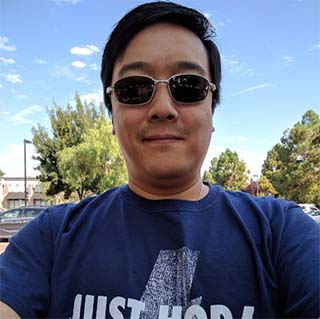 'I Didn't Actually Have That Many Litecoins'
Litecoin peaked in December 2017 at just under $360 per coin, while Lee sold on December 20th at $322 per coin. From a financial perspective, Lee made the right decision, as Litecoin — along with the wider cryptocurrency market, collapsed to levels less than half of those seen at all-time highs. However, Lee notes that his sales did not affect the Litecoin market price, stating:
I didn't actually have that many litecoins. My selling litecoins didn't actually affect the market itself but the fact that I had litecoins and people were thinking that I might dump it on the market actually was an issue. Similarly, Satoshi [Nakamoto, the creator of bitcoin], people think he has 1 million bitcoin and if he decides to sell it could really crash the market.
True Decentralization
Still, despite some doubts, Lee ultimately feels like he made the right decision. Philosophically speaking, one individual cannot be in charge of a cryptocurrency for it to truly deliver on its promise of decentralization. With that in mind, he also believes his involvement with Litecoin will one day have to disappear completely. He explained:
As for the future, I think eventually I would have to step away. For a currency to really be a worldwide, decentralized currency, you can't have a leader trying to control things. To make it more decentralized eventually I'll step away.
What do you think about Charlie Lee's decision to sell all of his Litecoin in December? Do you think he must step away from the project completely for it to truly be decentralized? Let us know in the comments below!
---
Images courtesy of Bitcoinist archives and AdobeStock.