CNBC has championed the views of an investor that Bitcoin is an "attractive investment" and could "ease the global financial system."
---
Michael Preiss: Bitcoin Can Be 'Alternative' The World Needs
In an article which strongly contrasted with the news resource's tone last week, CNBC quotes Taurus Wealth Advisors executive director Michael Preiss, who is bullish on Bitcoin's future.
"Bitcoin's market capitalization overtook Deutsche Bank just as of last week, so that shows you how to some extent the world and things are changing," he told its Capital Connection show Tuesday.
Deutsche Bank's cap had slid to $39 billion last week, while Bitcoin's had surged to $41 prior to Saturday's 20% price drop.
Regardless of the weekend's volatile price action, however, both Preiss and CNBC now appear to have more time for the virtual currency.
"Governments are potentially having long term issues with debt repayment and the world is suffering so much debt. Maybe the world needs an alternative — in the sense that [bitcoin] is an asset-backed currency with limited supply," he postulated.
CNBC's Bitcoin Schizophrenia In Full Swing
The tone is ironic given that only last week, CNBC quoted Business Insider CEO Henry Blodget, who told presenters Bitcoin "has no intrinsic value."
"Bitcoin is the perfect asset for a speculative bubble. There's a finite supply, there's no intrinsic value, and if anybody is persuading you that it should somehow be linked to a GDP or gold, put down the Kool-Aid and walk away," he said.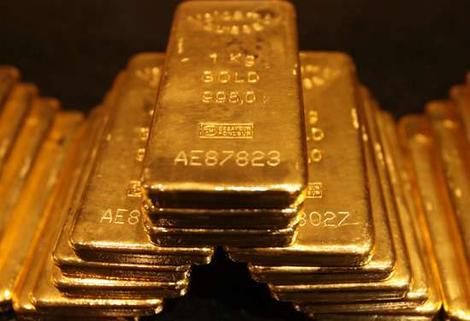 Prior to that, CNBC had described Bitcoin as the "new gold," demonstrating a fundamental lack of understanding on its true value and use cases which go deeper than mere spot prices and associated shorting activity.
On that topic, Preiss had the following to say:
The question that always comes is: Is it a currency? Well that's maybe too limiting — it's much more than that, it's actually a token. It's distributed trust and distributed consensus.
Mainstream Media Driving Bitcoin Adoption
The U-turns in sentiment are by no means limited to CNBC. Business Insider itself had run a full interview piece in April featuring Snapchat investor Jeremy Liew and Blockchain CEO Peter Smith, who together announced a prediction that Bitcoin would be worth $500,000 by 2030.
Mainstream media attention is considered one of the major factors influencing Bitcoin uptake among lay consumers.
As the term 'Bitcoin' entered Google's top 5 search items last week, responsible reporting about its value could be argued to be now more necessary than ever.
What do you think about CNBC's position on Bitcoin? Let us know in the comments below!
---
Images courtesy of CNBC, Shutterstock