LONDON — Blockchain AML and compliance firm Coinfirm has announced a partnership with Bisnode, a data and analytics company. By combining their respective specializations, the firms aim to bolster confidence in both blockchain technology and traditional finance markets.
Also read: Microsoft to Begin Implementing 'Cumulative' Patch Policy That Gives Users Less Flexibility
Coinfirm and Bisnode to Make Compliance, Blockchain Transactions Easier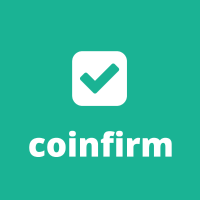 "A major player in blockchain compliance and analysis and a major player in business intelligence and data analysis coming together is an obvious powerful combo that affects both the traditional and blockchain related business equation," said Pawel Kuskowski, CEO & Co-Founder of Coinfirm.
The two companies told press that companies in blockchain and traditional industries spend large amounts of costly resources to manage and process "vast amounts of data." Through the partnership, Coinfirm and Bisnode say they will significantly reduce the cost involved with processing this essential data, while simultaneously making digital currencies and blockchain technology more appealing to institutional investors.
"Not only are we taking AML, KYC and compliance for the growing digital currency and blockchain ecosystem into the next sphere, Kuskowski said, "we're also doing the same for the overall compliance and business intelligence world."
"It's a no brainer for both of us and for what the market needs and will increasingly need," he continued.
At press time, the two firms are "currently integrating solutions and data to jointly begin offering services" to potential clients, according to the press release.
These initial services include "Compliance as a Service," as well as several compliance and data analysis tools. The firms are also working on a "combined" API, which will "provide the ultimate compliance solution with complete integration of traditional and blockchain-related assessments," according to the press release.
Bisnode reports service to over 150,000 clients, helping manage data and risk in customer portfolios. Using what it calls "Smart Data," the company claims to strengthen firms' overall decision-making abilities.
This move marks the second partnership deal Coinfirm has struck this September. On the 3rd, Bitcoinist reported on the collaboration between Coinfirm and the Billon project.
What do you think about this new partnership? Let us know in the comments below.
---
Images courtesy of Coinfirm, Kaaathy via YouTube.