The crypto world seems beyond comprehension for many people. However, for some, it is one of their primary sources of income. Plenty of platforms allow people to incorporate crypto into their daily lives, from meme tokens to play-to-earn online spaces. But when we look at cryptocurrencies existing across the web, which ones are out of this world and allow their users to break through the limits of reality?
Many crypto platforms are going above and beyond to deliver for their communities, and present to new users an environment which clarifies and solidifies their understanding of crypto, while having lots of fun along the way.
Which crypto coins out there are pushing the boundaries and intriguing those new to crypto? Rocketize, Axie Infinity and Sandbox are here to deliver the goods.
Reach For The Sky With Rocketize
Rocketize is providing its community with peak fun times with unique meme token qualities. Wanting to boost people's everyday finances for the better and granting them access to everyday meme fun with like-minded people, Rocketize is a coin to keep your eyes on.
Rocketize is first and foremost a community. Known as the 'Atomic Nation', Rocketize grants its users access to intergalactic memes and games.
People can explore the futuristic features and innovative aesthetics on a platform which aims to simplify to decentralised finance online sector. The token will allow a passive income to its holders uniquely and entertainingly which has not been done before.
Online financing is shifting fast, and Rocketize is skyrocketing to the top.
Axie Infinity, And Beyond
Axie Infinity is a P2E platform which grants users a game universe filled with endless possibilities. The space is community-owned and allows them to trade, sell, buy and collect to their heart's desire.
There is an abundance of game experiences the users can participate in to attain top rankings or be rewarded with resources. You can also complete various quests and compete with other users, granting people using the platform an ultimate gaming experience while learning about crypto along the way.
Players can have fun and achieve ambitious goals on a play-to-earn platform, but also have the characteristics of a social network due to the strong community embedded into the system. Axie Infinity is utilising the power of the gaming world and combining it with crypto to create an out-of-this-world platform which allows anyone to explore the limits of their imaginations.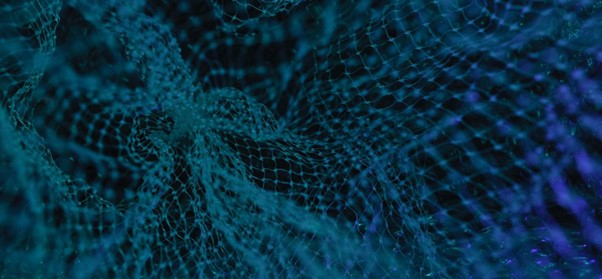 Let's Play With Sandbox
Sandbox is building a unique virtual world where users can create and monetize their own gaming experiences. The decentralised autonomous organisation allows holders the right to make key decisions in the Sandbox ecosystem. They aim to offer people a deeply immersive metaverse in which the players can create virtual worlds and games without the worry of control from a central authority.
They are aiming to grant creators full ownership of their creations through non-fungible tokens and aim to overcome limitations creatives have experienced in the past. It is a system which allows those involved to have playable experiences and share them with other creatives.
It succeeds in the P2E strategy by connecting the gaming world to the crypto world and allows people to earn and learn in an entirely new space. It exceeds expectations and allows people to interact and monetize in ways which are innovative and shaping the future as we know it.
Final Thoughts…
The world of cryptocurrencies is evolving to new heights. It is being made simpler by the day and is inviting the global community to get stuck in. Sound good? Check out the links below to get started.
Rocketize Token (JATO)
Disclaimer: This is a paid release. The statements, views and opinions expressed in this column are solely those of the content provider and do not necessarily represent those of Bitcoinist. Bitcoinist does not guarantee the accuracy or timeliness of information available in such content. Do your research and invest at your own risk.