A new company has surfaced, call Coinsafe. Using Coinsafe, you can turn your phone,tablet, or computer into your own Bitcoin ATM! You can choose whether to buy or sell Bitcoin, and can even customize what fees you charge.
1. What inspired the founding of Coinsafe?
In the US, it's reasonably easy to buy or sell Bitcoin on Coinbase (though sharing your bank info and waiting for days for wires to clear is pretty annoying), but lots of parts of the world it's pretty hard. If Bitcoin is going to succeed in all the ways we hope it will, it needs to be really easy to get in and out of it.
2. What is Coinsafe?
CoinSafe makes it easy to for any business (convenience store, gas station, hotel, market, etc) to operate a Bitcoin ATM for absolutely no cost using any country or currency.
We make an HTML5 web app that runs on any internet connected device (tablet, smartphone or desktop computer) and handles all the Bitcoin stuff so that a cashier and customer who are complete Bitcoin newbies can easily transact. All transactions are direct between the customer and business, and we charge no fees. It takes less than 2 minutes to setup your Bitcoin ATM.
3. History of Development?
We actually started by building a cold storage service that was very similar to what xapo.com launched. While we're huge advocates of cold storage, we quickly learned that it was a bad business.We love Bitcoin, so we took some time to think about what was the biggest thing missing in the ecosystem. We wanted to build something that people would love. We realized that if Bitcoin were to succeed there has to be an easy way to get in and out of cryptocurrencies that didn't feel sketchy.
Exchanges are one obvious solution, but the regulatory and banking hurdles in each country are enormous; it's pretty telling that there is only one major active consumer exchange in both Europe and the US.Peer to peer trading sites work, but the user experience is terrible. My Mom would like to buy some Bitcoin, but she's never going to message a stranger on the internet and coordinate a time to meet up at a coffee shop with a bunch of cash.
Brick and mortar stores are a great middle-ground for decentralized Bitcoin trading. There should be a Bitcoin ATM every street, just like there's a government currency ATM. Better yet, these ATMs should be able to go both ways and act as both a Bitcoin ATM and a Bitcoin vending machine, which makes them much more useful. Store owners shouldn't have to pay many thousands of dollars to have an ATM though; we can give them the software for free! Now all they need is an internet connected device, any smartphone, tablet or desktop computer works great.
4. Why would a merchant use this against other solutions?
The main advantage is that we're designed for businesses. Both the cashier at the register and the customer don't have to know anything about Bitcoin in order to trade it, the app abstracts all that away and is super easy to use. We intentionally don't support messaging, and people seem to love that.
You don't send messages and coordinate a meeting time and place to buy chewing gum, and we think Bitcoin shouldn't be different from any other product. It also feels much less sketchy to buy Bitcoin from a business with a physical presence than a stranger that you met on the internet at a coffee shop.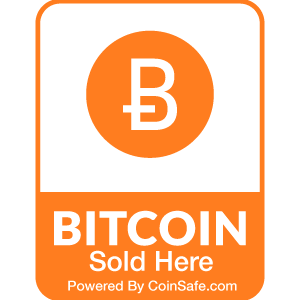 5. Current Status?
We just launched and have been signing up businesses at an amazing pace! Our initial target was so that stores could sell Bitcoin to their own customers, but we're going to add a map feature so people can see stores near them that sell (and buy) Bitcoin.
6. How does the process work for interested merchants/ATMs?
It's really easy to get up and running. Just go to coinsafe.com, create a free account and your custom configured ATM app is live. You can start transacting immediately.
7. Future development plans?
We have so many exciting things in the pipeline!
So far, our main focus has been getting all the kinks ironed out and making it dead-simple to use. Now that it's working well our focus is on signing up more users and adding features that people have been asking for.
Here are some of the big ones:
– Right now we integrate with a number of hosted wallets for bitcoin transactions, but we have some exciting exchange partnerships that we're in beta with now.
– We support all countries and currencies, but the site is only in two languages right now, so we're working on expanding that. Cashiers in foreign countries shouldn't have to speak English!
– We're working on a way to help some stores insulate themselves against bitcoin's volatility.
– We have some longer-term plans to aid in remittance, but they're too early to talk about just yet.
We love building features that our users ask for, so please send us your feedback. There's nothing more satisfying than making something people want.
For more information: https://www.coinsafe.com/
Photo: Coinsafe