Crypto traders are calling for more regulatory oversight on a market that has traditionally been sparsely impacted by regulation. According to these stakeholders, "bad actors" need to be eliminated from the industry. By so doing, they believe that cryptocurrencies will become legitimized, thus attracting significant interest from institutional investors.
---
Regulations Will Sanitize the Market
Ran Neu-Ner, the CEO of OnChain Capital, believes clearly defined crypto laws will sanitize the market. According to him, such a move opens up the industry to an influx of new money from mainstream investors like hedge funds and family offices. Speaking to CBNC, Neu-Ner stated that there could not be robust regulations without significant crackdowns on shady business practices in the market.
Commenting on the matter, the OnChain CEO said:
I hope that they can catch the people [responsible for the spoofing and wash trading] because we have to weed out the bad actors. If we have bad actors, it's going to create a lack of trust in this asset class. If we want to make this a real asset class, with real people, then let's weed out the bad actors. But the first step is, let's legislate first; let's regulate first, so we know what the playing field looks like.
DOJ Probe Good for the Industry
On May 24th, reports emerged of a Department of Justice (DOJ) probe into suspected price manipulation in the cryptocurrency market. Inside sources within the department revealed that the DOJ would collaborate with the Commodity Futures Trading Commission (CFTC) to investigate crypto trading malpractices.
Brian Kelly, the CEO of crypto investment firm BKCM, believes the DOJ probe is a positive development for the industry. According to him, an inquiry of that magnitude can help eliminate incidents of manipulation in cryptocurrency exchange platforms.
These traders are of the opinion that lack of oversight on the market facilitates nefarious crypto deals. Under the watchful gaze of financial regulators, it will be much harder to manipulate the market.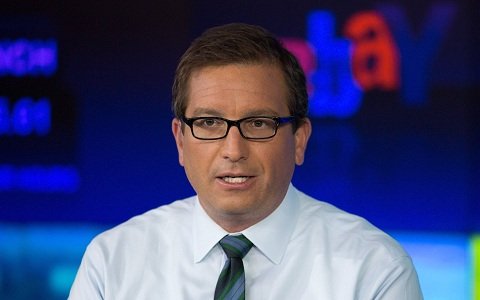 Some crypto monitors allege that traders with vested interests manipulate digital currency prices to move in certain directions. The 2017 article by a blogger with the moniker Bitfinex'ed described how a shadowy trading clique called "Spoofy" was responsible for manipulating Bitcoin prices by placing buy/sell orders worth millions of dollars on the Bitfinex exchange platform.
Do you agree that increased regulatory oversight will create the framework for a more legitimized cryptocurrency market? Let us know your thoughts in the comment section below.
---
Images courtesy of Wikipedia/@RJ Thomas,  CNBC, and Shutterstock.