A Counter-Strike: Global Offensive (CS:GO) tournament organized by Play2Live is set to take place later this month and will award the winning team with cryptocurrency, as opposed to cash prizes.
---
Crypto over Cash
The tournament will be held in Minsk, Belarus, on February 25th, where eight teams will battle it out to see who has the sharpest reflexes and tightest team strategy. Winners are set to receive a $100,000 reward for first place in the form of cryptocurrency.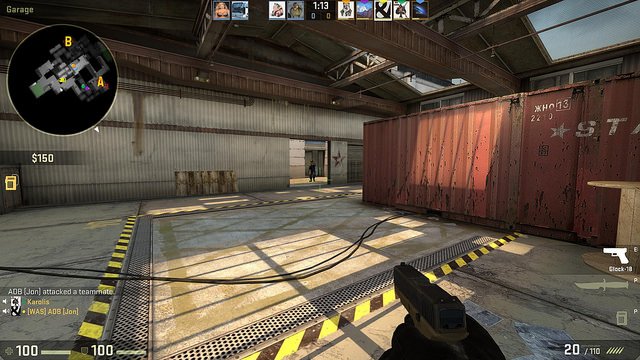 The prize money, however, will not come in the form of Bitcoin or Ethereum. Rather, winners will receive Play2Live's own cryptocurrency, Level Up Coin (LUC).
At the time of this writing, Level Up Coin is not listed on CoinMarketCap.com as the public pre-sale for the LUC token ends on February 5th. The token sale event will run from February 12th until March 5th.
A Milestone for eSports
Play2Live itself aims to become a "full-blown ecosystem for eSports" by focusing on content generation and the "practical needs of streamers." It also aims to provide a way for everyone involved in the eSports community to get paid, from tournament organizers to the viewers themselves, via blockchain technology.
Alexey Burdyko, CEO and founder at Play2Live, believes the tournament, which will be broadcast by Play2Live in seven languages, is a milestone towards the successful marriage of competitive gaming and blockchain technology, stating:
And we are even more excited to host the world's first ever esport tournament with crypto prize: an event, that will become a milestone in further integration of the blockchain technology into gaming industry.
Viewers will be able to tune in to the upcoming tournament broadcast and place bets with LUC tokens on their team of choice, including wagers on which team achieves the first kill or pulls off the first headshot.
If successful, we may see more and more eSports tournaments award cryptocurrency instead of cash—as well as more integration between competitive gaming, live streaming, and blockchain technology.
What do you think of competitive gamers receiving cryptocurrency as prize money? Where do you see blockchain technology in relation to eSports in the coming years? Let us know in the comments below!
---
Images courtesy of Bitcoinist archives, Wikimedia Commons (Game Gavel), and Flickr.