Yersterday the Bitcoin Community woke up with very good News; Dell, a highly regarded and renowned Multinational Company, has formally announced the integration of Bitcoin has a method of payment. The Computer Industry Giant has formally posted an announcement on their webpage informing that they would be accepting Bitcoin has payment option. This has led to believe that the Company is on the watch for these new technologies and wants to keep up with innovation. Dell has also announced that they would be working through a partnership with Coinbase The Company firmly believes that this integration is intended to introduce a new and more flexible payment option for customers.
Bitcoin allows payments to be made easily from anywhere in the world, while offering a substantial lower fee costs than any other option. Dell offers a simple service where you can pay easily with your Bitcoins, as if it were with a credit card:
"When you're ready to make a purchase, just add your items to your cart, fill out your shipping details and choose Bitcoin as your payment method. When you submit your order, you'll be taken to Coinbase.com to complete your purchase."
The Multinational states that for now it will only be working with Coinbase, since it feels it can fully deposit its confidence, since it's the world's largest platform that can securely store, send and receive bitcoin with minimal fees while processing payments to Dell even without a Coinbase account. The payments should be made at the Company's site where full support is guaranteed, and from a Coinbase account.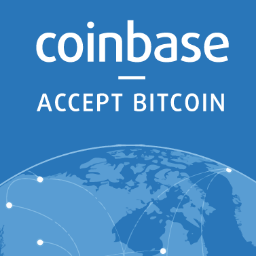 Along the announcement Dell explains some of the benefits of using Bitcoin, implying that bitcoin isn't tied to financial institutions and the carries much lower transaction fees. Dell even introduces a short guide on what is Bitcoin, how to obtain Bitcoin and a short insight about how to obtain a wallet. Remarkably, they point out in the end of the announcement that Bitcoin can't be used to make payments to Dell's financial services. Although, the Company is firmly stating its full acceptance of Bitcoin, we can see that Dell's still has some "forks" to be resolved before it can surely say that they are going full on Bitcoin.
This announcement has been all over the social networks, and is already being discussed on the dedicated forums, so we can surely say that this could be affecting the Bitcoin price thicker!
References:
http://www.dell.com/learn/us/en/uscorp1/campaigns/bitcoin-marketing?c=us&l=en&s=corp
Image source: Dell.com[1]
Image source: Coinbase.com [2]