The world of cryptocurrencies is ablaze with action once again, as three coins make headlines for different reasons. Dogecoin (DOGE), the meme coin that's captured the world's attention, has taken a hit, dropping more than 10% following Musk's tweet. Meanwhile, Shiba Inu (SHIB) has teamed up with Unstoppable Domains to attract more investors into the fold. Moreover, TMSN's first presale round has blown everyone away by raising an incredible $500k ahead of schedule. In this post, we'll explore these developments in detail and understand their impact on the crypto market.
Elon Musk's interest in AI has sent shockwaves through the crypto community, leading Dogecoin (DOGE) to fall below $0.10
Musk, who is known for his tweets about cryptocurrencies, has stated that his focus has shifted towards developing AI technologies, causing some investors to question his commitment to Dogecoin (DOGE).
The news has caused Dogecoin (DOGE) to experience a significant drop in value, falling from its recent trading range of $0.09 to just under $0.07. It's a stark contrast to Dogecoin's (DOGE) all-time high of $0.73, which it reached in May 2021 following Musk's endorsement of the coin. Dogecoin's (DOGE) market capitalization has also taken a hit, falling from over $25 billion to just under $10 billion in a year. Dogecoin (DOGE) has slipped down to the 9th position in the crypto rankings, according to data on Coinmarketcap. At the time of writing, Dogecoin (DOGE) is trading at $0.06578, and has a market capitalization of $8.72 billion. Dogecoin (DOGE) recorded its all-time high of $0.7376 on May 8, 2021.
Shiba Inu (SHIB) joins the elite list of virtual currencies on Unstoppable Domains Platform
By being listed on the Unstoppable Domains platform, Shiba Inu (SHIB) has gained greater exposure to potential investors. It also puts Shiba Inu (SHIB) in the same league as other popular cryptocurrencies, such as Bitcoin, Ethereum, and Litecoin. Shiba Inu (SHIB) and Unstoppable Domains' partnership is a win-win. Shiba Inu (SHIB) gains exposure and credibility, while Unstoppable Domains expands its list of virtual currencies.
For investors, the listing of Shiba Inu (SHIB) on Unstoppable Domains means that it is now easier to invest in cryptocurrency. Unstoppable Domains is trusted by many in the crypto community, and its wallet integration feature makes it easy to store and manage Shiba Inu (SHIB). This could lead to increased demand for Shiba Inu (SHIB), and a boost in its overall value. As of this writing, Shiba Inu (SHIB) is trading at $0.00001002, which is nearly 8% down in the last 24 hours.
Investors bet big on TMS Network (TMSN), contributing $500k in the first presale round
TMS Network (TMSN) is a one-stop solution for all your trading needs. TMS Network (TMSN) offers a unique trading experience, with instant transaction processing, without the need of opening a trading account.
TMS Network (TMSN) has made an impressive start with its first presale round, raising half a million dollars, with investors showing great faith in the potential of the company. TMS Network (TMSN) is in its second presale round, and its token price has risen to $0.038. TMS Network (TMSN) rising token price is a positive sign for investors who got in early, and those who missed out on the first presale may be eager to get in on the action before prices rise even further.
TMS Network (TMSN) unique value proposition lies in its use of tokens, which provide a range of benefits for its holders. TMS Network (TMSN) token holders can use the tokens to pay for trading fees, access exclusive trading tools and features, and participate in community governance decisions. The success of TMS Network (TMSN) presale campaign is a promising start for this exciting new venture.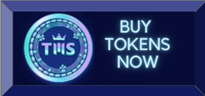 Presale: https://presale.tmsnetwork.io
Website: https://tmsnetwork.io
Telegram: https://t.me/tmsnetwork
Disclaimer: This is a paid release. The statements, views and opinions expressed in this column are solely those of the content provider and do not necessarily represent those of Bitcoinist. Bitcoinist does not guarantee the accuracy or timeliness of information available in such content. Do your research and invest at your own risk.