Analysts believe buying certain crypto assets at this period could still be a great buy ahead of the anticipated new year. Certain cryptocurrencies are billed for a great run during the first quarter of the coming year and beyond. Considering these cryptocurrencies for your portfolio could be a smart decision in the long run.
BNB (BNB) and Dogeliens (DOGET) top the list of these altcoins. The existing cryptocurrency, BNB, has had one of its worst hits this year. However, top market players are hopeful of a great recovery. Cryptocurrency could be among the top-performing crypto assets in the coming year, making it a great purchase option.
Dogeliens (DOGET), on the other hand, is a presale crypto asset that could launch before the end of the coming year's first quarter. The meme coin is gradually generating huge buzz, drawing the attention of crypto enthusiasts with its features and prospects. Both seem on course for a great year, and you consider them.
The Upcoming Canine Coin – Dogeliens
Dogeliens (DOGET)  is one of the best low-risk purchases to consider currently. The new cryptocurrency has a high tendency to become a top cryptocurrency when it launches. DOGET will help individuals earn rewards through staking on the open-source, Dogeliens platform. It will give voting rights to holders, and facilitate the minting and trading of dogeliens, non-fungible tokens (NFTs), etc.
Dogeliens will feature a virtual space called Puptopia. This is where Dogeliens NFTs will serve their functions. Users can breed and battle their NFTs to participate in the platform's P2E games to earn more tokens. You can also collect virtual items while exploring the virtual space and trade them for DOGET in the NFTs marketplace.
Dogeliens will integrate the benefits of meme coin with GameFi and metaverse, providing users with great opportunities for financial gains and growth. The community-focused crypto project will leverage strong community backing to ensure it's not short-lived. Dogeliens community members can access numerous incentives, bonuses, and giveaways. It is currently running a $10,000 giveaway, which you can join here.
3% of every transaction on the Dogeliens ecosystem is used to fund a charity wallet. Token holders vote at the end of each month on which charities get funding. This will contribute to Dogeliens' increase in adoption and prominence while contributing to developing the world's ecosystem. The crypto asset presale is fast selling out, and joining now could yield huge profits in the long term.
The Largest Crypto Exchange – BNB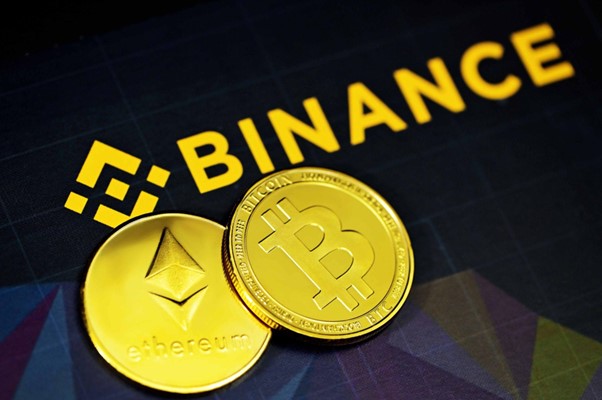 BNB's  (BNB) prospect in the coming year has been one of the most talked about topics in most Reddit crypto forums and blogs. The cryptocurrency is one of the most valuable by market capitalization, boasting adoption and prominence almost equal to that of Bitcoin (BTC) and Ethereum (ETH).
BNB is an essential part of the Binance ecosystem which features one of the largest exchanges by trading volume. The cryptocurrency was initially meant to help the Binance exchange users enjoy trading discounts, but the utility has evolved. It is now an acceptable payment medium for various merchants in different sectors.
BNB had a great run the previous year, helping many crypto investors improve their wealth. The cryptocurrency set a new all-time high of $690.93, a significant boost for many portfolios. Binance Coin (BNB) has had a fair share of the market's ups and downs in the current trading year, but experts predict a steady price pump in the coming months. Purchasing the crypto asset in anticipation of a great run in the coming year could be an excellent decision that will yield great returns.
Find Out More About Dogeliens (DOGET) In The Links Below:
Website: https://dogeliens.io/
Presale: https://buy.dogeliens.io
Telegram: https://t.me/DogeliensOfficial
Disclaimer: This is a paid release. The statements, views and opinions expressed in this column are solely those of the content provider and do not necessarily represent those of Bitcoinist. Bitcoinist does not guarantee the accuracy or timeliness of information available in such content. Do your research and invest at your own risk.