DreamTeam builds a platform to provide a clear and transparent way to create teams and offers the fastest and easiest way to grow from amateur to novice and, if desired, to professional player.
[Note: This is a sponsored article.]
---
Esports is Changing the Way We Look at Competition
The growing popularity of Esports isn't something people can deny anymore. Over the past few years, view counts have skyrocketed, with the biggest tournaments touting million-dollar prize pools and reaching $100M in 2017. Many large events are held in stadiums that are fully packed with thousands and thousands of fans traveling from all over the world to cheer on their favorite team. In 2018 the Esports gaming market revenue is projected to be almost $1Bn. Massive amounts of investment are being poured into the industry, building vital infrastructure and creating top-notch marketing campaigns to legitimize the scene further and cement it as a real form of entertainment for people all over the world to enjoy.
Parallels can be drawn between the traditional sports and the new world of competitive video gaming. The regular sports media & sponsorship revenue is over $90Bn, and the Esports has a meager $0.4Bn. But if you look at the audience size the divide is not as large – Sports has a 5Bn audience and Esports – 0.4Bn. This means that the ARPU in regular Sports is around $18 and in the Esports it is only $1. All of this data makes DreamTeam believe that the current Esports industry is a high-potential market with a limited growth due to the unstructured and insecure market conditions.
Notably, there is a surge in young aspiring players that are watching their heroes compete on stage, and new role models are created in front of our eyes. It's becoming a common dream for these fans to make it into the professional scene and leave their mark on the game they love. However, building up the experience and skill required to compete in this highly competitive world comes with its challenges. Let's take the #1 esports, League of Legends, as an example. Over 250 million people play it, and they are willing to create or join a team. But there are only 100 Esports clubs in this game, whereas, in football, there are 300 million players globally in 300,000 clubs.
One of the reasons for such a disparity in the ratio of players to clubs in Esports is the barrier to entry when it comes to building and managing a team. Globally there should be at least 50 million teams active now, but that's not the reality. There are only 1 million teams. Some basic services have been offered with the intent to provide a place for amateur teams to practice together, play against other teams with similar skills, and grow overall as a unit.
Other sites have built analytical tools that make the strategical aspect of the game much easier to grasp. But all of them are mostly amateur effort, and no single comprehensive platform answers the most pressing questions competitive players have, like: where can I find a team? How do I become a pro? Where can I find other teams to practice with? How do I manage my team? Where can I analyze team data?
DreamTeam is an all-in-one solution that answers all of the above question and more. The platform offers every gamer a fast-track to creating a team and the easiest way from novice, to amateur and, if desired, to professional gamer. And the DreamTeam will create a multi-billion dollar ecosystem around the DreamTeam Token that secures and structures the industry and skyrockets its growth. 
How DreamTeam Builds a One-of-a-kind Platform on Blockchain and Smart Contracts Technology 
DreamTeam is an infrastructure project for the Esports and Gaming ecosystems. It is solving the problem of 250M gamers who want to build, grow, manage and monetize their teams. Teams, gamers, and coaches can get paid salaries and bonuses of all types (team to player, team to coach; player to personal coach and so on) using the platform in a fast and secure way. The platform provides a single solution to all these needs securely and professionally, that is easy for a common gamer to comprehend.
With the unlocking of blockchain and smart-contracts technologies, DreamTeam is set to build a one-of-a-kind platform and payment gateway for players, teams, tournaments, and sponsors, and becomes the only all-in-one platform where you'll be able to find sponsorships & media right sales, prize money, salaries and player transfers. All of this is currently unavailable in one single place, but the DreamTeam will unite all Esports businesses under one roof.  The beta version (https://dreamteam.gg) was launched in mid-October and has already reached 1 user/minute registration rate.
Moreover, application of smart contracts will ensure proper salary and tournament prize money payouts for all users without the participation of third parties. Teams can set their KPI's for the team manager and team coach, and they, in turn, set personal KPI's for each player. Then, after a period of time (e.g., after a month), everyone is auto-checked by smart contracts and depending on the results, all participants of the process receive their salary and bonuses. The same goes for tournament prize payout, a smart contract is signed before the tournament start, and after the tournament and every team will immediately receive a payment according to their placement results. Through smart contracts, the signing process, execution control, and payments are all done exactly as predefined. For this very reason, DreamTeam Tokens and blockchain technology are applied.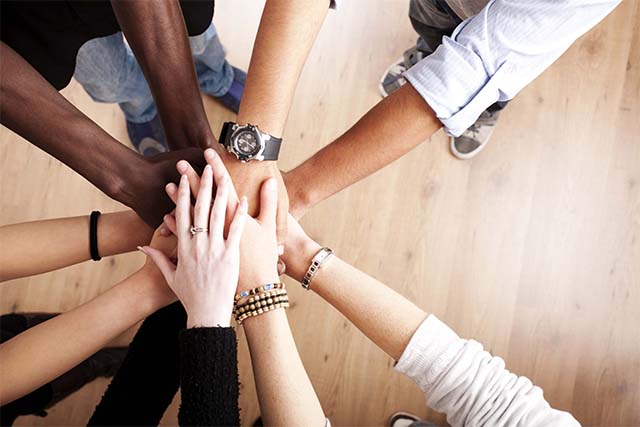 Who are the People behind DreamTeam 
The Crew behind DreamTeam.GG project has built a platform that in its Beta stage can already streamline the entire process of recruitment and team management for players, and help people achieve their dreams.
CEO & Founder of DreamTeam is Alexander "ZeroGravity" Kokhanovskyy – he's got 17 years of experience in the Esports industry. His expertise in the esports and gaming market inspired the DreamTeam project and helped it come to life. He built Na`Vi (Natus Vincere) – one of the most popular and successful Esports teams in the world. And in 2016 he became the Co-Owner of ESForce – the 3rd biggest Esports entity funded by the USM Holdings (shareholder of Mail.ru, VK .com, Megafon) with $100M of investments in the last round.
DreamTeam Partners and Advisory Board will consist of Esports industry leaders and crypto/investments professionals that are willing to give a hand and share their insights on the ways DreamTeam can develop. The detailed list of our partners and advisors will be available in the upcoming days as DreamTeam is currently in the process of signing agreements. As of now, DreamTeam can share its strategic partnership with ESL & StarLadder, top organizers of esports events in the world. On a legal side, DreamTeam is working with Cooley and Latham & Watkins legal firm to ensure complete adherence to the corresponding laws.
Combination of years of professional background in esports with a systematic approach to connecting players with similar skill-set and provision of straightforward tools to create teams are unlike anything else offered in the esports. DreamTeam is aiming to provide a completely secure experience for all players.
Possibilities for Investment
Investors and players alike can get in on this project at an early stage, test the platform and new features and invest in its development in the upcoming presale and sale. DreamTeam Token presale starts on November 13th and is aimed at large volume investors with a minimum of $50K per transaction. The first and second sales are open to the general public, and the investment starts just at 0.1 ETH and will take place on November 20-24th 2017 and in January 2018.
You can find more information about the project, token sale, and bonuses for early investors on the DreamTeam website at https://dreamteam.gg.
How do you think DreamTeam's recruitment platform will contribute to the mainstream legitimizing of professional eSports gamers? Let us know in the comments below.
---
Images courtesy of AdobeStock, DreamTeam