The Ethereum Classic team addressed the current ICO hype, warning against "manipulative crowdsale tactics," while promising not to vouch for coin offerings "in the same capacity" as the Ethereum Foundation. 
---
Ethereum Classic on 'Irrational Appcoin Exuberance'
The Ethereum Classic development team has shared its opinion on what Nick Tomaino's called, the "Irrational Appcoin Exuberance." This exuberance is currently seen in Ethereum and may soon come to Ethereum Classic as more capital flows into the network.
Citing concerns regarding the way Initial Coin Offerings (ICOs) are structured in Ethereum and even within the Ethereum Classic network, the post seeks to caution investors against potentially risky investments in poorly planned or outright scam ICOs that can result in monumental losses for naive investors.
It is a breath of fresh air to see ETC community members making marketing hype difficult to execute. #noeasymoneyhttps://t.co/a8xvlGCFoQ

— Matt Mazur (@snaproII) April 6, 2017
The post also showcases some examples where the Ethereum Classic community and dev team has performed its due diligence and warned against ill-conceived crowdfunding campaign on the ETC network, noting the different attitudes that the two competing blockchains, ETC and ETH, employ towards the Initial Coin Offering frenzy. The post reads:
As one might expect, ETCDEV will not vouch for coin offerings in the same capacity as the Ethereum Foundation members who signed on as curators for the launch of The DAO crowdsale.
Appcoins Coming to ETC
The Ethereum Classic team sees yesterday's launch of the Grayscale Ethereum Classic (ETC) Investment Trust, whose shares are the first securities solely invested in and deriving value from the price of ETC , as a possible incentive for developers to run their ICOs on Ethereum Classic's "immutable chain."
"If stakeholders profit in a short span of time as a consequence of the launch of the Ethereum Investment Trust, some developers may choose to run their ICOs on the immutable chain, inviting the backing of the ETC nouveau riche," the post explains.
Developers will be able to kickstart their Initial Coin Offerings through the Emerald Wallet, an official desktop wallet, that is currently being developed by the ETCDEV team.
It will feature an integrated set of tools that can be used to launch ICOs and build custom applications on top of Ethereum Classic blockchain, allowing the Ethereum Classic team to distance itself from said crowdfunding campaigns.
ICO organizers may opt to use Emerald Wallet tools to deliver tokens to backers, though crowdfunding will not be the stated purpose of the software. Taking advantage of these tools for the creation of ETC decentralized apps, startups can issue offerings without ETCDEV having to involve themselves in ICOs.
'Curb Your ICO Enthusiasm'
Despite this, the Ethereum Classic team does not share the general enthusiasm that is felt towards ICOs and appcoins, citing Barry Silbert, founder of the Digital Currency Group.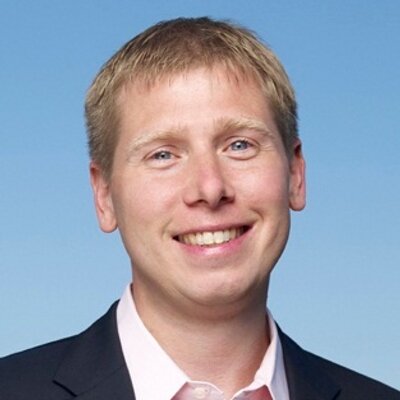 During a presentation at the Blockchain Startups Singapore meetup in November 2016, Silbert noted that the lack of legal structure found in those could "attract negative attention from the Securities and Exchange Commission."
Instead, the team considers "store of value through monetary strategy, internet of things functionality, and smart contracts applications" as the investment merits of ETC.
In the Ethereum space, some developers are voicing concerns regarding recent crowdsales. There exists at present no established framework for investors to assess Ethereum startups' ICOs, along the lines of a PhD student's being required to defend their thesis.
The nature of ICOs has made it the perfect pitfall for naive investors who may be enthusiastic about blockchain technology but cannot see through "manipulative crowd sale tactics" often employed by these projects, which often rely on Ethereum and Ethereum Classic blockchains.
The dev team references two ICO hoaxes that took place in the Ethereum Classic blockchain, Unicorn and BorgDAO, the latter of which collecting funds from investors.
Our contention here is that 1) irrational app-coin exuberance and 2) potential SEC intervention should be kept in mind by ETC investors when considering participation in a risky initial coin offering. We do not support disingenuous and manipulative crowdsale tactics, nor do we believe that we have seen the last of hoaxes like the BorgDAO.
Investors should be very cautious when investing in Initial Coin Offerings. Be it on the Ethereum, Ethereum Classic blockchain or any other 'blockchain.' ICOs can result in huge losses and some are outright scams.
Bitcoinist advises everyone to perform due diligence and to vet projects and teams carefully before committing your money.
Will we start to see more ICO's on the Ethereum Classic blockchain? Let us know in the comments below!
---
Images courtesy of Shutterstock, Twitter