Wan Kuok-koi, a former Macau triad also known as "Broken Tooth", has teamed up with a Chinese firm to fund chess and poker tournaments in the Asian country. According to reports, Wan's ICO for "HB" tokens was able to accrue $750 million in less than five minutes.
---
Former gangster Wan Kuok-koi witnessed the launch of his ICO at a posh event in Cambodia and continued to find success selling his HB tokens in Thailand and the Philippines.
Overall, Wan has reportedly sold 450 million out of a planned 500 million tokens offered to the public. The ICO tour is set to conclude later this month in Malaysia.
But the ex-Macau triad has seen his offering make headlines after media said he was able to raise $750 million in less than five minutes.
Wan's investment firm has partnered with Zhonggongxin Cosmos (Beijing) Internet Technology Limited (Zhonggongxin Cosmos) to put on a chess and poker contest during October in Hainan.
Zhonggongxin Cosmos staff member Guo Jia said rewards would be the equivalent of more than 10 million yuan (roughly $1,495,000 USD) and could be a mixture of HB tokens and cash.
Shaky and Sketchy Details
However, many are expressing skepticism about the whole operation. Zhonggongxin Cosmos' parent company hints at being state-owned, but staffers have given contradictory answers so far when asked to disclose more details by media.
According to their website, the company says they own some game halls and have government approval to host two types of poker games. But some believe the action of using digital currencies as payment for chess and poker games could run afoul of Chinese gambling laws.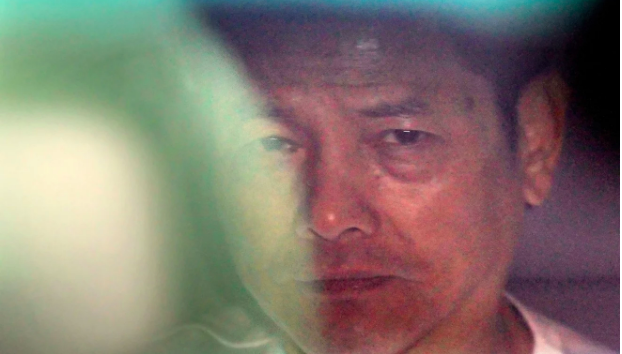 Authorities in the country recently shut down an online gambling ring that saw bets being made with cryptocurrencies.
Others are concerned about the actual HB token. Shubei founder Li Yongfeng said the digital currency's lack of a source code makes it impossible for people to keep tabs and verify HB.
It is currently traded on the Allin exchange (a.top) whose company is reportedly listed on Google as an electronics store.
A Return to Crime?
Wan's background in the criminal underworld also has people questioning his plans. The former Triad boss was released in December 2012 after serving a 14-year sentence in the maximum security Coloane prison.
Some of the charges against him included conspiracy to import military-grade weapons and bullets to help carry out criminal battles.
Spectators commented on Wan's apparent continued influence despite being behind bars for more than a decade, pointing out how the gangster had a 100-table feast prepared at an exclusive hotel in celebration of his release. Wan left the prison inside of a Lexus accompanied by two guards.
At the time, Wan said he had no intention of "affecting the stability of Macau" by going back to his old ways.
But some officials believed he had his eye on re-entering the casino scene and planned to be extra vigilant when it came to licenses. Wan is currently blacklisted from entering Hong Kong.
Wan's past history also raised a lot of questions when he announced plans in early June to use blockchain to create a "Chinese cultural town in China." He is the current chairman of the World Hongmen History and Culture Association, which helps build schools so ethnic Chinese across the globe can learn about their culture.
One law enforcement source said the news was "astonishing" based on Wan's criminal history and Macau's seemingly harder stance towards cryptocurrency.
What are your thoughts on Wan's ICO? Let us know in the comments below!
---
Images courtesy of South China Morning Post, Shutterstock