Experty.io, a startup aiming to revolutionize the consultation market, will be launching its Initial Coin Offering in just a little over two weeks. What does this platform bring, and what problem does it solve?
---
Experty.io – Connecting Advice Seekers to Knowledge Providers
There is a substantial number of professionals around the world offering consultation services; from lawyers to doctors, many people are willing to share their experiences and advice to those that need it, possibly at a fee. However, finding an adequate consultant might not be as straightforward as most people think – there is no extensive directory of consultants where one can search for someone that will provide them with the advice they need. Even after locating a suitable person, rates still have to be negotiated before the actual consultation process can take place.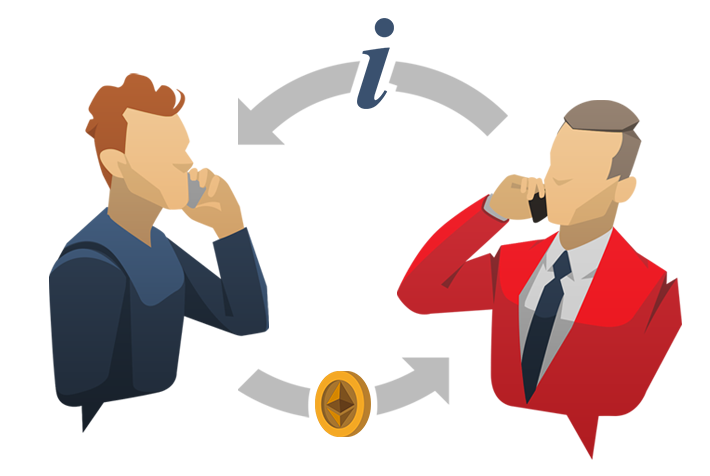 Enter Experty.io. Experty aims to build a worldwide database of professionals, or as they call it, 'Knowledge Providers'. By integrating their database with VoIP calls and Ethereum smart contracts, they aim to revolutionize the consultation market. Users will be able to browse through a selection of professionals and call them for advice – consultation fees will be clearly displayed, and automatically settled on the Ethereum Blockchain.
Reducing Trust While Increasing Convenience
Before the existence of Experty.io, advice seekers would often have to pay for consultation services upfront. Professionals have always been highly reluctant to accept payments after the consultation has taken place, due to the high risk of getting scammed and wasting valuable time. With platforms like Experty.io, there is no need for any party to trust each other – payments are automatically calculated by an Ethereum smart contract and settled on the Ethereum blockchain almost instantly.
In the past, consultation costs were often unpredictable – it is very hard to determine the time that a consultation will take, and advice seekers would often have to pay professionals a large sum in advance, to cover any potential unexpected costs. Experty.io allows knowledge providers to set a clear consultation rate per minute, which users can see before they make the call. As a result of this, users can easily compare different professionals and be prepared for any possible costs.
EXY Inital Coin Offering – January 25th
Experty.io will be launching its Initial Coin Offering of EXY tokens on January 25th. EXY tokens is a major constituent of the Experty platform, given that it will be used for several important features:
EXY will enable feeless payments between advice seekers and knowledge providers
EXY will be staked by users for access to premium features
EXY will be used by advice seekers as a deposit for advance scheduling with a knowledge provider
Initially, knowledge providers will only be able to accept payments in EXY. For payments in other currencies such as Ethereum, Bitcoin or Litecoin, knowledge providers will have to pay a monthly subscription fee, also in EXY.
The ICO will take place on January 25th, at a flat rate of 1000 EXY per ETH. There is a hard cap of 9000 ETH so mark the date on your calendar if you don't want to miss out!
For more information about Experty, please visit experty.io and download their white paper.
What do you think about Experty.io? Do you often use professional consultation services? Let us know in the comments section below!
---
Images courtesy of Experty, Shutterstock