Crypto is a relatively new market with a lot of potential. It can be difficult to know where to start, or what protocol to use. With so many options available, it's important to understand the difference between them. Snowfall Protocol (SNW) is one of the most promising and innovative projects in the crypto space, and is leaving behind established names like Fantom (FTM) and Cardano (ADA). In this article, we'll discuss the recent market updates of Fantom (FTM), Cardano (ADA), and Snowfall Protocol (SNW), and why the latter is the most preferred token by investors of today.
Fantom (FTM) drops 6% despite Vault launch
Fantom (FTM) has recently launched its vault to support ecosystem projects, and provide tools to developers. According to Fantom (FTM), "The Vault" is a new fund that will give creators on the platform more control by providing a decentralized method for funding projects, ideas, and creations via a community-driven decision process. Furthermore, Fantom (FTM) stated that it intends to operate the vault as an on-chain fund, with funding coming from 10% of network transaction fees. The price of Fantom (FTM) began to rise rapidly following its release. Unfortunately, Fantom (FTM) is continuing its downward trend, and has entered a new bearish cycle. Fantom (FTM) has lost more than 6% in value in the past day, and is now trading at $0.3816.
Cardano (ADA) price gains halt
As can be seen in the price charts, Cardano (ADA) has been gaining steam over the previous few weeks. Cardano's (ADA) price increased tremendously over the last few days, in line with the general trend in the cryptocurrency market. As the market anticipates the release of a new Cardano upgrade that will boost the capability of its smart contract programming language, ADA surged by 8% in the previous week. Additionally, Cardano (ADA) surged over 44% in the last 30 days. However, Cardano's (ADA) price has had a rough couple of days, and is expected to end down for the week. Cardano's (ADA) daily gains that had been accruing since the previous weekend were halted, and experts predict that a major bearish cycle is on its way. The price of Cardano (ADA) has dropped by 4% in the last 24 hours, and it is currently trading at $0.36.
Snowfall Protocol (SNW) to release in less than a week
Snowfall Protocol (SNW) facilitates the transfer of assets across a distributed, decentralized network. One of the persistent problems with blockchain is its lack of interoperability, and Snowfall Protocol (SNW) claims to be the first and most effective solution for transferring crypto assets and non-fungible tokens from one chain to another. Snowfall Protocol (SNW) is a new cryptocurrency, but it already boasts an experienced team, a groundbreaking business concept, and a substantial volume of sales. There is still an opportunity to invest in Snowfall Protocol (SNW) at a reduced cost as it is in the last days of its presale phase. Snowfall Protocol (SNW) tokens have surged in value by 500% from the second to the final phase due to its massive sale volume of over 300 million tokens. Many experts predict that the value of Snowfall Protocol (SNW) will increase by 1000% when it is released. In less than a week, on February 3, the Snowfall Protocol (SNW) will be live, thus now is the time to invest in it.
get in while you can and invest in Snowfall Protocol (SNW) today!!!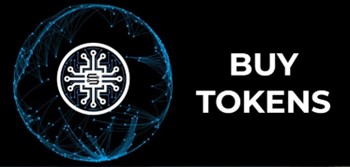 Presale: https://presale.snowfallprotocol.io
Website: https://snowfallprotocol.io
Telegram: https://t.me/snowfallcoin
Twitter: https://twitter.com/snowfallcoin
Disclaimer: This is a paid release. The statements, views and opinions expressed in this column are solely those of the content provider and do not necessarily represent those of Bitcoinist. Bitcoinist does not guarantee the accuracy or timeliness of information available in such content. Do your research and invest at your own risk.