So far, 2023 has been a better year for investors, protocols, and projects in the crypto space. While development continues to grow across the space, the Cardano network (ADA) saw a brief node outage but recovered quickly. On the other hand, Fantom (FTM) has launched a new ecosystem vault, while Snowfall Protocol (SNW) raised $5 million in the presale stage.
Snowfall Protocol (SNW) has been a frontrunner for innovative cross-chain interoperability – a reason for its uniqueness. In fact, technical analysts predict a price explosion before 2024. This article will take a deeper look at why Snowfall Protocol (SNW) is the future of interoperability, as well as the latest developments around Fantom (FTM) and Cardano (ADA) networks.
Fantom (FTM) Launches Ecosystem Vault
The scalable layer-one network, Fantom (FTM), has launched its ecosystem vault. The transparent and community-driven vault will support the funding for Fantom-based projects and early-stage protocols on the Fantom blockchain (FTM). This offers a unique chance for any developers and teams to get funding for their creative ideas on Fantom (FTM).
While anybody can apply for the funding, only projects with 55% approval from nothing less than 55% FTM stakers. Successful applicants can claim one out of four programs, including up to 500,000 FTM for one streaming month, 1.5 million FTM three-month program, 3 million for a six months program, and over 3 million FTM for up to 12-month programs.
Cardano (ADA) Experience Brief Node Outage, Quickly Recovers
About two days ago, Cardano Network (ADA) announced a brief node outage between blocks 8300569 and 8300570. While the matter was automatically and swiftly fixed, the cause of the degradation is still largely unknown. The outage was noticed after developers reported several errors on GitHub.
According to Rick McCracken, the period of brief degradation impacted most nodes on the Cardano Network (ADA) but was successfully restored without restart. Chain nodes going offline is not new and can lead to congestion, disruption, and network stoppage. While causes can range from overload to faulty code, a remedy that focuses on the cause can be a quick fix. Despite the event, the Cardano token (ADA) rose by 2.2% past $0.3866.
Snowfall Protocol (SNW) Set to Explode in 2024
Snowfall Protocol (SNW) is an open and decentralized, multi-chain asset transfer protocol that has emerged with lots of positive developments to improve blockchain interaction. The protocol is set to revolutionize the DeFi space with its ingenious approach to boosting blockchain interoperability, flexibility, and inclusivity.
With Snowfall Protocol (SNW), anyone can easily swap and exchange any cryptographic asset over various chains – thereby breaking technical barriers. Furthermore, its user-friendly and easy-to-use canonical bridge and swapping/wrapping system allow secure and easy bridging of cryptocurrencies and non-fungible tokens.
Meanwhile, its wide range of applications is also mesmerizing. The protocol can easily connect Fantom (FTM) and Cardano (ADA) as well as DeFi, stablecoins, market segments, and protocols. While it's not surprising to see market traction rising for Snowfall Protocol (SNW) – its presale is gradually ending.
Snowfall Protocol token (SNW) has had an impressive 3700% growth in presale, making it one of the most profitable ICO projects. Market analysts are predicting a 1000x from its current $0.191 – therefore, early investors can enjoy at least a 5000% rise in coming months. All you have to do is register for the presale and be a part of the next biggest unicorn project.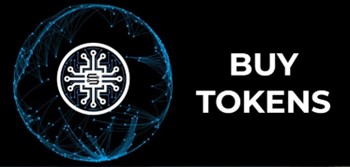 Presale: https://presale.snowfallprotocol.io
Website: https://snowfallprotocol.io
Telegram: https://t.me/snowfallcoin
Twitter: https://twitter.com/snowfallcoin
Disclaimer: This is a paid release. The statements, views and opinions expressed in this column are solely those of the content provider and do not necessarily represent those of Bitcoinist. Bitcoinist does not guarantee the accuracy or timeliness of information available in such content. Do your research and invest at your own risk.