HunnyPlay has been growing in the iGaming space for a year now with more than 2,000 games and new games every week, 19 cryptocurrencies, and today over 5000 users are having fun, playing slots, and live casino on HunnyPlay. This is only the beginning of their journey to be the Top iGaming Destination on chain and they will never stop improving until they reach our goal!
Trustworthy Decentralized iGaming Platform
HunnyPlay is gaining more trust from all users and partners. Their users always have faith in HunnyPlay as they provide transparency, no KYC required, immediate deposit and withdrawal, the highest 28% cashback in the market, and 180% first-time deposit bonus among others.
What's Next For HunnyPlay?
More In-House Games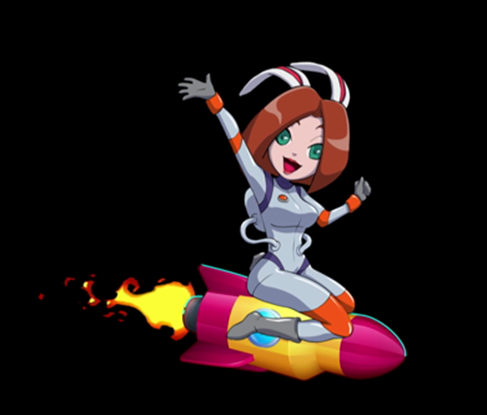 Yes, they are going to have their very own inhouse Hunny Crash Game soon! Stay tuned!
Integration of Sportsbook
They are preparing something interesting to launch this coming Christmas.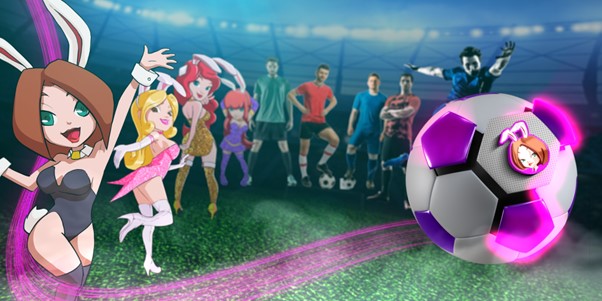 Calling all sports enthusiasts! They are going to have Sportsbook as a brand new option for all Hunnies. They will also have more sportsbook tournaments for all Hunnies to bring even more fun and profit! So for those of you who are into sports betting, don't miss out on these huge updates!
New Games Providers
On top of the existing fabulous gaming providers they have currently, they're going to integrate more exciting slots games with new games providers such as Spinomenal, SoftGamings etc.
New Features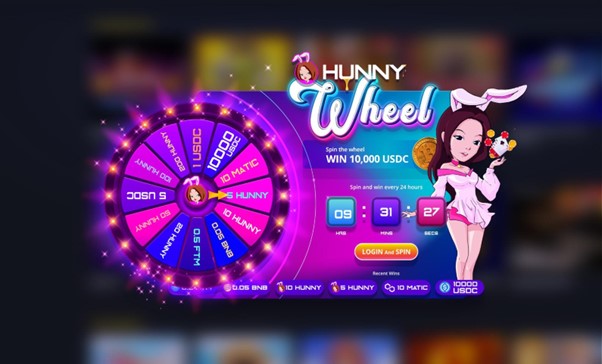 Moving on, they will have more features to attract more online casino lovers. They are developing Free Spin Promotion and integration with Fiat Payment Providers to gain more users and market share in the online crypto gambling industry.
Staking Pool
Earn a share of HunnyPlay revenue by staking HUNNY or LOVE tokens, a basket of crypto from HunnyPlay. The more tokens you stake, the more passive income you get. Never been easier and more fun to earn money!
🔥Now is definitely great timing to try your luck and gain more fun and multiply your crypto assets. Here are all the details on HunnyPlay's Challenge here:
Hunnyplay One Year Anniversary Challenge

Prize Pool 🤑 10 Free Spins for 100 Players
Period: 1st August – 31st August 2022
The Great Rollie Challenge

Prize Pool 🤑 $80,000
Period: 1st July – 30th September 2022
 HunnyPlay Top Referral Challenge

Prize Pool 🤑 $5,000
Period: 1st July – 30th September 2022
Mahjong Panda Tournament
Prize Pool 🤑 $50,000/week
Period: 28th July – 25th August 2022
HunnyPlay First Time Deposit (FTD) Bonus
Since the first day of HunnyPlay as an iGaming platform, they have been working on providing real value and fun to the community in the crypto space.
Here are their official links for more info about what they are building now:
🌐 HunnyPlay: https://hunnyplay.com/
🌐 HunnyPoker: https://hunnypoker.com/
🌐 HunnySwap (DEX): https://hunnyswap.com/
🌐 HunnyFinance (Yield Aggregator): https://hunny.finance/
💋 Discord: https://discord.gg/d4fxKZFxPv
💬 Telegram: https://t.me/HunnyPlay
💬 Telegram: https://t.me/HunnyPoker
🐦 Twitter: https://twitter.com/HunnyPoker
📝 Medium: https://medium.com/HunnyFinance
📄 Whitepaper: https://docs.hunny.finance/
👨‍💻 GitHub: https://github.com/hunnyfinance