Cryptocurrency fueled football fantasy game FootballCoin has announced the launch its ICO crowd sale. The ICO, which began on May 24, 2017, will run for exactly 30 days. Investors and enthusiasts can avail themselves of the platforms XFC coins at a discount. FootballCoin will be the first cryptocurrency to be officially backed by the world's number one sport.
[Note: This is a press release.]
---
The ICO will offer all investors a chance to purchase some of the total 150,000,000 XFC Coin tokens (XFCCOIN) on sale, with attractive early bird and discount offers
FootballCoin has listed a fixed base price of 0.012 BTC for 1000 XFCCOIN which equates to 1200 Satoshi per coin. The ICO discounts are decided on volume instead of dates, with those purchasing the most coins, eligible to receive the biggest discount.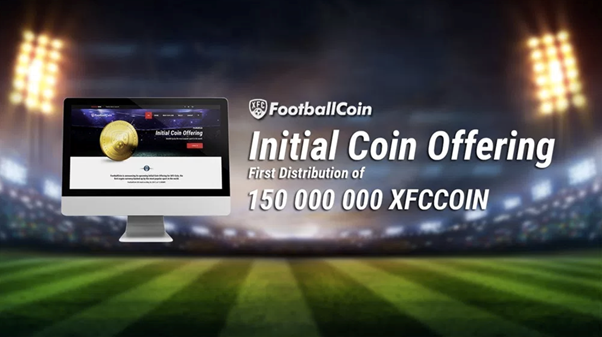 Discounts aside, the FootballCoin ICO will offer early buyers of the cryptocurrency an opportunity also to collect a number of limited edition assets such as "player cards" and "stadium cards," that can be used in the game. Buyers can utilize the FootballCoin wallet or any 'Counterwallet' to purchase the XFCCOIN from swap-bot.
The FootballCoin platform already boasts over 50,000 teams across over 1000 competitions and currently runs three separate leagues. This means that unlike conventional blockchain and cryptocurrency projects FootballCoin already has a fully functional product, and the ICO will drive its inbuilt XFC based economy.
The FootballCoin team has taken the premise of games like Football Manager and cleverly implemented a blockchain-based cryptocurrency infrastructure that will support and sustain the entire platform. Also, the platform offers its users the chance to collect a series of collectible player and stadium cards. The use of blockchain technology makes it possible for FootballCoin to give its user-base a good level of anonymity as well as complete ownership over game assets to its players.
Those interested in being part of the FootballCoin project before too late can do so by visiting the platform's website.
---
Images courtesy of FootballCoin