While 2021 was a big year for the cryptocurrency market, 2022 has failed to follow suit. In fact, this year has been rocked by one of the worst bear markets in bear market history. As a result, we've had crypto prices crashing to lower levels, and many people have struggled to keep up with the market. However, the 2017 crypto crash has taught us that the cryptocurrency will eventually recover. And this recovery is usually a massive correction with the potential to break old ATHs. This means there's plenty of money to be made from this torrid period.
If you're like most retail traders on the market, you've probably taken some time off the market and are looking for the ideal opportunity to re-enter the coin market. Before you get back into the market, you need to identify which cryptocurrency tokens are going to be a part of your portfolio. The altcoin that you choose will determine the potential amount of gains that you'll enjoy.
Polygon (MATIC), STEPN (GMT), and Quilvius (QUIL) are exciting cryptocurrency options. This piece will reveal why you should consider purchasing them.
Quilvius Set To Lead The Digital Revolution
Quilvius is one of the most recent additions to the crypto space. However, it stands out from other alternatives on the coin market because it combines the benefits of blockchain technology and the metaverse. Unlike other crypto tokens, Quilvius will focus majorly on ushering in the age of enlightenment for its users. Quilvius has an aim to make its users profit from creativity, sharing knowledge, engaging, story-telling, writing, etc. This new crypto project has an active community of users known as the Quilvius Troupe.
Quilvius aims to take away the restrictions that are currently in the book and publishing industries. It allows authors to break away from undue reliance on publishers. On this network, authors are in charge of their own fortune and are publishers in their own right. QVIU is the native token of this network protocol.
Polygon Goes From Strength To Strength
Polygon is one of the exciting additions to the cryptocurrency market.  It's designed to be a sidechain scaling solution that'll run alongside the Ethereum blockchain. Its purpose is to support smooth and fast transactions. Polygon was launched in 2017 and has since grown from strength to strength in the cryptocurrency space. By relying on blockchain technology, Polygon can create a parallel blockchain that's linked to Ethereum and support faster transactions. To support fast, smooth transactions, Polygon relies on a unique proof-of-stake mechanism. This way, crypto users can earn from the platform through staking.
The Polygon network allows users access to similar functions that you'll get on the Ethereum blockchain. However, it'll provide these features at a much lesser cost. Polygon is one of the most popular crypto projects today because it can also support near-instant transactions. MATIC is the native token of this network. This token is used to support and secure the network. It also serves as a network reward. MATIC is also used to support transactions and pay fees.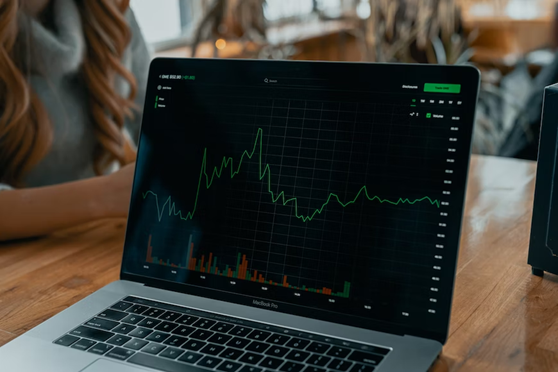 Take A STEPN In The Right Direction
STEPN is an innovative crypto project that offers a unique utility that you'll hardly find anywhere else. It's the first move-to-earn mobile non-fungible token platform. All the activities that occur on this network are powered by the Solana blockchain. STEPN allows users to earn by jogging, walking, and running in NFT sneakers. The purpose of this cryptocurrency is to promote a healthy lifestyle while also ensuring that crypto users can earn for themselves from simple day-to-day actions.
Many experts and crypto enthusiasts have praised STEPN's unique approach and game design. There's also an online marketplace for in-game items. What's more? The interface of this game is easy to use, and you'll have little or no problems navigating its main features. There are two tokens on this crypto project; Green Satoshi (GST), and Green Metaverse Token (GMT). While GST is the game's utility token, GMT is the governance token.
Presale: http://join.quilvius.com/
Website: http://quilvius.com/
Telegram: https://t.me/QuilviusOfficial
Disclaimer: This is a paid release. The statements, views and opinions expressed in this column are solely those of the content provider and do not necessarily represent those of Bitcoinist. Bitcoinist does not guarantee the accuracy or timeliness of information available in such content. Do your research and invest at your own risk.