In 2022, blockchain projects have taken on dimensions far beyond anything predicted when Satoshi Nakamoto engineered Bitcoin (BTC) in 2008, changing the world forever.
While profitability and decentralised finance have been the critical aspects of most blockchain platforms and concepts for more than a decade now, some projects are trying to do something a bit different with their currencies, making money as they go.
Three of those coins are Dogeliens (DOGET), Shiba Inu (SHIB), and Apecoin (APE). While these are all for-profit ventures, the development teams behind them have gone to great lengths to make sure that their platforms are giving back to the world's communities and offering a helping hand.
In this article, we'll break down the charitable and philanthropic efforts of the above cryptocurrencies, and hopefully, put a smile on your face: blockchain projects aren't always just about money. They can also be about making the world a better place.
Shiba Inu: Crypto Relief Giant
The meme coin Shiba Inu (SHIB) is responsible for the largest donation in cryptocurrency history. After the creation of the coin in August 2020, the platform burned 50% of its total token supply to a wallet belonging to Vitalik Buterin, one of the founders of Ethereum.
A portion of this gigantic amount of decentralised money was then gifted to the India Covid Crypto Relief Fund, representing by far the largest and most valuable donation of crypto to date. Currently, the value of the tokens donated is worth over $500M. On the day they were donated, they were worth much more, with an approximate value of more than $900M.
This extraordinary move was made to grant relief to the people of India, many of whom were ravaged by the COVID-19 pandemic and who were in desperate need of aid. The generosity of this donation can't be overstated. Instead of pulling the tokens for his benefit, Buterin, with the support of Shiba Inu (SHIB) made the noble decision to give them away to help others.
The charitable efforts of Shiba Inu (SHIB) don't stop there: the platform also uses the wealth it generates to rescue and protect Shiba Inu dogs. On the Amazon Smile web platform, a service that allows a portion of your amazon purchase to be gifted to a charity of your choice, you can select the Shiba Inu Rescue Association, a brainchild of the same team behind Shiba Inu (SHIB).
Monies raised from these sales will be used to fund shelters for Shiba Inus without owners, and protect these unique canines from being abandoned or abused.
ApeCoin: Saving their Namesake
The utility token ApeCoin (APE) is another cryptocurrency whose team has made specific efforts to do good while evolving its platform and ecosystem.
This token was heavily inspired by Yuga Labs' Bored Ape Yacht Club series of NFTs, the focus of which are pictures of apes with various accessories and physical traits making them unique from one another.
Fittingly, the ApeCoin (APE) team have committed 10,000,000 tokens (or the equivalent in dollar value) to be donated to the Jane Goodall Legacy Foundation. This charitable foundation focuses on preserving the lives and rights of great apes, protecting biomes from destruction, and on community support in developing countries.
Great apes, as higher primates, are intelligent and sensitive beings, a fact all too easily forgotten by humans. Apes are intrinsically funny and loveable to us humans, no doubt in part because they resemble us so much. Despite our love of our simian cousins, who are so close to us genetically, it is a sad fact that the living spaces of these animals are being eroded.
It is excellent news that a blockchain project can help these endangered animals, and what coin would fit better than ApeCoin (APE)? True to their namesake, the team behind APE are going back to their roots by conserving the environments in which these majestic monkeys live.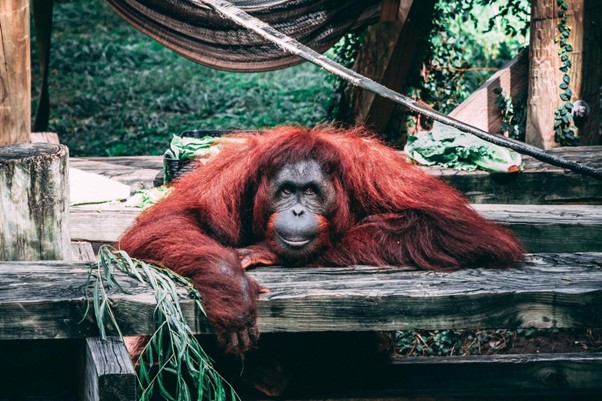 Dogeliens: Community-Driven Charity
Last but not least, an honourable mention must go to the Metaverse-inspired Dogeliens (DOGET), a meme coin in its presale stage, which aims to take the GameFi sector by storm with an online gaming platform complete with NFT integration, play-to-earn mechanics, and partial community ownership.
The most impressive of this lineup of features is a dedicated 3% tax on transactions within its ecosystem. This amount of Dogeliens (DOGET) will be added to a dedicated charity wallet. Community members and token holders will then be able to vote each month to determine which charity this wallet will support.
In this way, the Dogeliens (DOGET) ecosystem will donate to different causes each month, and the more successful the token is, the higher the value of donations. This creates a virtuous cycle whereby community engagement and investment drive greater charitable gains.
Final Thoughts
Cryptocurrency and blockchain innovation in general can get a bad rap in mainstream journalistic circles. Much attention has been paid to the environmental impacts of crypto creation, mining, and operating blockchain networks.
However, as we've learned from the examples above, there is also great potential for good in both the cryptocurrency community and the platforms they subscribe to. Real money has been gifted to real people to provide relief to their communities, protect the world's environment, and improve the rights and conditions of animals.
We can only guess what the future might bring, but with charitable giving becoming a powerful component of blockchain ecosystems, we might have a lot to look forward to.
Dogeliens (DOGET)
Presale: https://buy.dogeliens.io/
Website: https://dogeliens.io/
Telegram: https://t.me/DogeliensOfficial
Disclaimer: This is a paid release. The statements, views and opinions expressed in this column are solely those of the content provider and do not necessarily represent those of Bitcoinist. Bitcoinist does not guarantee the accuracy or timeliness of information available in such content. Do your research and invest at your own risk.