Following a much more tranquil week of Bitcoin movement with some signs of stability around the average of 2500 USD mark, it's yet again time to dive into the world of Brazil Serie A. Not to mention any of the top contenders this season, a vicious clash towards the lower end of the table will still offer some tasty bets in the form of Atletico Goianiese vs Vitoria this Saturday. Nevertheless, some generous stakes are already on offer ahead of a generally exciting weekend of Serie A football here.
---
The Home Boys Need it Most
Athletico Goianiese is undoubtedly the weakest team this season, both statistically and realistically speaking. With a 20th place at the bottom of the league table, AC GO most definitely have heaps of pressure and disappointment to overcome. Under the management of Dorival Guidoni Junior (also known as Doriva), the team has continuously struggled in the season of 2017 with a current record of 2 Wins, 1 Draw and 8 Losses completing the tally.
On a more positive note, the AT GO boys have the advantage of a home game next, potentially adding a third victory to a poor record thus far. As next weekend's battle against Sao Paulo may give us an outside impression pressure for Atletico Goianiese, you can be assured the home boys will use the current comforts of a home ground to their advantage and attempt a morality boost ahead of the latter. Check out some of the odds for next week's clash and get ahead of the game.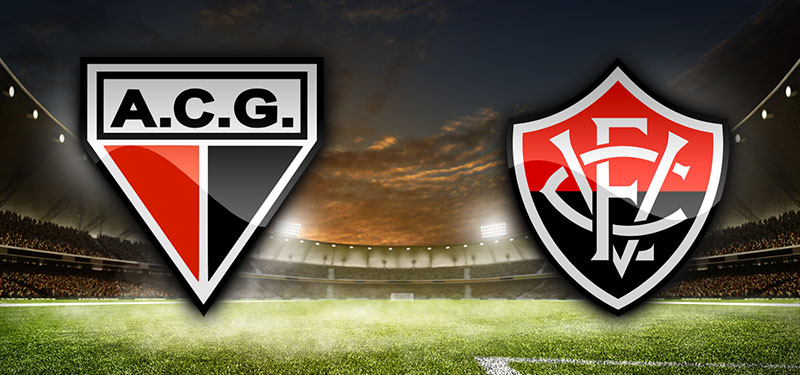 Vitoria Looking Stronger on Paper but That's Not All
On a slightly brighter side, the visitors in the form of EC Vitoria managed to put themselves a shy two places above the opposition in the table. With a measly 18th place in the Seria A League, Vitoria will be attempting to add a second away win to this season's record. Currently sitting on 2 Wins (1 Away), 3 Draws and 6 Losses, the visitors have been looking stronger throughout the season, regardless of a terrible start.
Being lead to the front line by Alexandre Gallo, the ex Defensive Midfielder, Vitoria will be doing everything in their hand to stop AC GO from leaving the relegation zone. Their biggest victory this season was a not so impressive 2-0 along with a shivering defeat of 4-1 – be wise when picking your goal lines for your Bitcoin bets.
An Intense Clash Ahead
As of our opinion and prediction, regardless of the poor display in performance of both sides this season, we are certainly in for a clash of the mini titans who will be battling to leave the relegation zone of the prestigious Seria A. Arguably so, Vitoria seems to have the upper hand with a marginally better record from the season thus far, however, Atletico Goianiese have far less to lose, have a home advantage, and are determined to stay with the top contenders next year.
Nevertheless, Vitoria are in similar shoes, however, they have a misguided comfort of a two place advantage, which can often harm the team's general effort to perform to their best ability; we have all seen this happen numerous times in various leagues. With some brilliant odds around the roster, the match promises some high-quality action at the bottom of the table. Click here for the best odds in Bitcoin e-sports betting.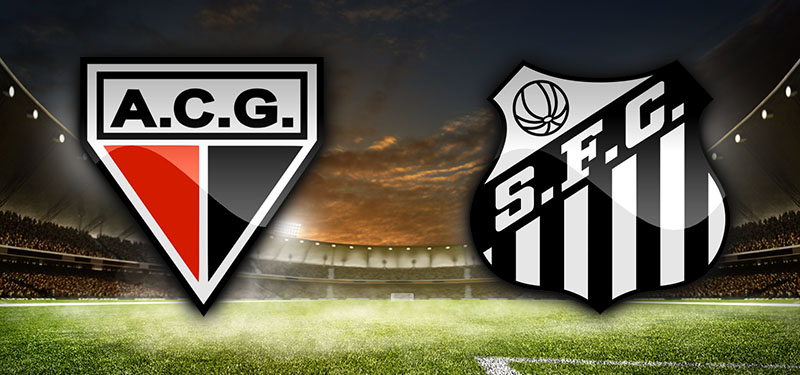 A Blast From the Past
Atletico has undoubtedly played against stronger rivals than Vitoria has, giving an example of a 1-1 draw versus Santos. While Andrigo obtained an early 12th minute lead for Atletico, a not so late 69th-minute goal from Thiago Maia relegated the result to a draw. Even so, this wasn't a bad result and we wouldn't be surprised to see an early goal from the AC GO boys on Saturday.
While the line-up is still questionable, an early screamer from Jorginho offers some great odds for the home team, taking all odds into account. Even though there are further talented youngsters on the team, we can't see an overall total number of goals breaking the 4.5 mark. Exciting match all round, let's see what Doriva can pull out of the hat and put our Bitcoin on the line! Kick-off time will be at 20.00pm local time.
Other Matches to Include
Some further exciting matches in the Brazil Serie A include the following:
Corinthians vs. Ponte Preta – Saturday 8th July
Vasco da Gama vs. Flamengo – Saturday 8th July
Chapecoense vs. Atletico-PR – Sunday 8th July
Cruzeiro vs. Palmeiras – Sunday 8th July
Gremio vs. Avai – Sunday 8th July
Bahia vs. Fluminense – Sunday 8th July
Botafogo vs. Atletico Mineiro – Sunday 8th July
Santos vs. Sao Paolo – Sunday 8th July
Should you be looking to build your chances on a saucy accumulator, some MLB punts along with a heavy next weekend on MLS may brighten your bet slip.
Planning to wager on this weekend's match-ups? For the best odds in town, visit SportsBet.io. They offer an easy to use interface that is lightning fast and the most flexible Bitcoin betting options. You can wager as little as 0.1 mBTC all the way up to 100 BTC. Sign up today for exclusive welcome offers and other bonus promotions.
---
Images courtesy of AdobeStock, Wikimedia