ICON, one of the largest blockchain networks in the world which aims to hyper-connect private and public institutions, has announced a massive partnership with LINE PLUS, a global social platform with a monthly average user count over 200 million. Together, the two companies have co-founded 'Unchain' in an effort to construct LINE's blockchain network. 
---
A Joint Venture of Massive Proportions
The goal of Unchain is to develop a variety of decentralized applications (DApps) while also expanding upon ICON's blockchain ecosystem. According to an official blog post from the South Korean blockchain company:
Unchain will create a blockchain ecosystem fueled by a token economy, where the users are rewarded for their contributions to the network. DApp services discovered through ICON and Unblock, a subsidiary of LINE dedicated to blockchain research and to accelerate DApp projects, will be integrated with Unchain. This joint venture takes blockchain and decentralization another step closer to being a part of our everyday lives.
ICON's technical director, H.K. Lee, has been appointed as Unchain's CEO. "H.K. Lee currently develops and reviews DApp teams looking to collaborate with ICON," the company explained. "[Lee] has garnered deep knowledge and experience of both blockchain technology and artificial intelligence through his work."
I just published "Joint Venture between ICON and LINE: 'Unchain'" https://t.co/3xpHhuWl38

— ICON (@helloiconworld) May 15, 2018
For those unfamiliar with LINE, the company offers an extremely popular and well known messaging app in a variety of countries. As noted by Finder, LINE is the most popular messaging app in Japan and Thailand, and is "something of a cultural phenomenon." In 2014, it temporarily became the highest-grossing app and had its own physical stores and TV show.
The joint venture between ICON and LINE should undoubtedly connect more users and DApps to ICON's network, and bring the company closer to fulfilling its goal of hyper-connecting the world.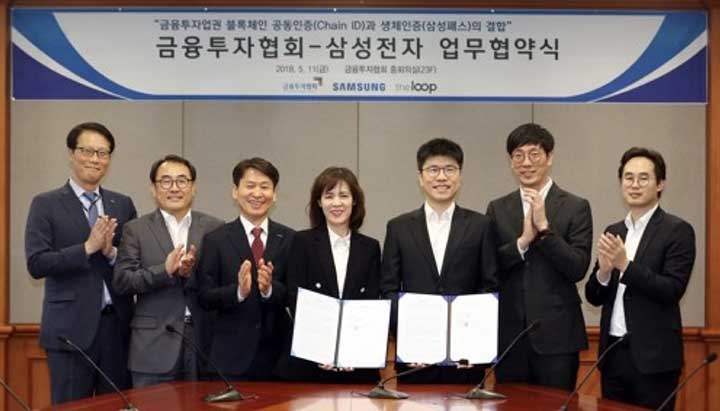 ICON and LINE's joint venture follows an announcement from the ICON team on May 11, which detailed Samsung Electronics' plans to incorporate CHAIN ID — the world's first blockchain joint authentication service built using theloop's proprietary 'loopchain' engine — into the company's 'Samsung Pass' service. Noted the ICON team:
We believe that this MOU with a leading global conglomerate is a big step towards both real-world adoption and globalization of blockchain technology.

We are proud to say that loopchain is at the core of CHAIN ID and honored to be recognized by a corporation as reputable as Samsung.
What do you think about ICON (ICX) and it's joint venture with LINE? Do you think ICON is primed for a massive 2018? Be sure to let us know in the comments below!
---
Images courtesy of ICON, AdobeStock