In an official International Monetary Fund Blog post yesterday, IMF Managing Director Christine Lagarde showered positive sentiment on the cryptocurrency market, though also cautioned against both "crypto-condemnation" and "crypto-euphoria." Instead, the French lawyer suggests taking a rational, clear-minded approach towards the regulation of digital assets.
---
'A Significant Impact'
The cryptocurrency market is absolutely brimming with fraudulent projects, which will never actually see the light of day. But there are still players that will have an impact on our daily lives with Bitcoin still leading the charge. Notes Lagarde in an official blog post:
Just as a few technologies that emerged from the dot-com era have transformed our lives, the crypto-assets that survive could have a significant impact on how we save, invest and pay our bills. That is why policymakers should keep an open mind and work toward ­­an even-handed regulatory framework that minimizes risks while allowing the creative process to bear fruit.
Lagarde was notably positive on cryptocurrency's merits.
She noted the benefits of being able to make fast and inexpensive cross-border financial transactions and claimed that Bitcoin's underlying technology — distributed ledger technology — could revolutionize the way financial markets function.
Additionally, Lagarde noted the revolutionary qualities of self-executing and self-enforcing smart contracts — which remove intermediaries from the equation — while blockchain technology's ability to securely store of important documents.
Finally, the IMF Managing Director notes that, "In developing economies, such advances can help secure property rights, increase market confidence and promote investment."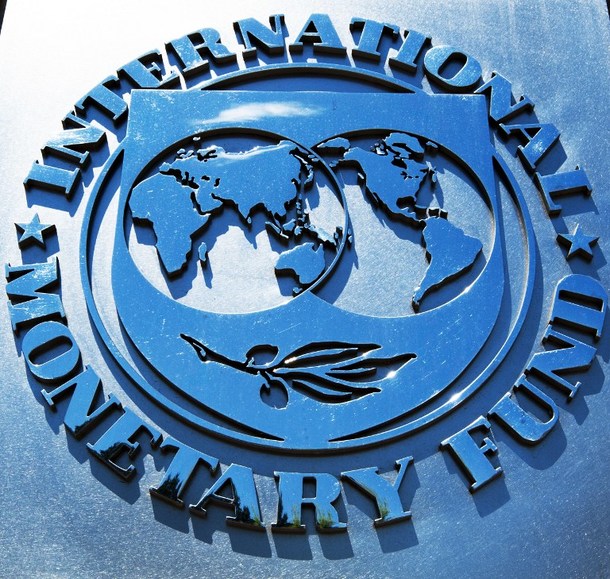 Though Lagarde cautions against "crypto-euphoria," there should remain little doubt where the IMF Managing Director stands in relation to digital assets. She explained:
In my view, the fintech revolution will not eliminate the need for trusted intermediaries, such as brokers and bankers. There is hope, however, that decentralized applications spurred by crypto-assets will lead to a diversification of the financial landscape, a better balance between centralized and de-centralized service providers, and a financial ecosystem that is more efficient and potentially more robust in resisting threats.
At the same time, Lagarde has noted that the threat cryptocurrencies pose to traditional financial institutions is relatively small, though certainly exists. She noted:
Our preliminary assessment is that, given their still-small footprint and limited links to the rest of the financial system, crypto-assets do not pose an immediate danger. Even so, regulators should remain vigilant: crypto-assets have the potential to magnify the risks of highly leveraged trading, and to increase the transmission of economic shocks should they become more integrated into mainstream financial products.
If the IMF Managing Director's sentiment doesn't suggest that Bitcoin and other cryptocurrencies are here to stay, nothing does.
What do you think of Christine Lagarde's statements? Let us know in the comments below!
---
Images courtesy of Wikipedia Commons, Bitcoinist archives.