The lively political system in Taiwan continues to foster interest, discussion, and even the use of cryptocurrencies, as more people express an interest in technological innovation. 
---
Officials in Taiwan have taken a marked interest in virtual currency and blockchain. Dialogue and discussion about both technologies has made its presence felt in the political sphere.
In April, Bitcoinist reported that the Asian nation was set to introduce clearly defined digital currency regulations focusing on combating money laundering. At the time, Justice Minister Qui Taisan said the new rules would be fully in place by November.
Over the ensuing months, a growing number of political figures, like 'Crypto Congressman' Jason Hsu, and most recently, Taipei City Council candidate Hsiao Hsin-Chen, have spoken about the benefits of technological innovation and digital currency, both in and outside of Taiwanese politics.
Crypto Could Help Keep Politics Clean 
Recently, a candidate for the Taipei City Council said he accepted a donation in Bitcoin (BTC) [coin_price] that amounted to about US$325 at the time (roughly NT$ 10,000).
Candidate Hsiao Hsin-Chen noted that he was open to accepting digital currency in August. Hsin-Chen also said the contribution was significant because cryptocurrencies can help keep the nation's political system clean thanks to publicly-recorded transactions.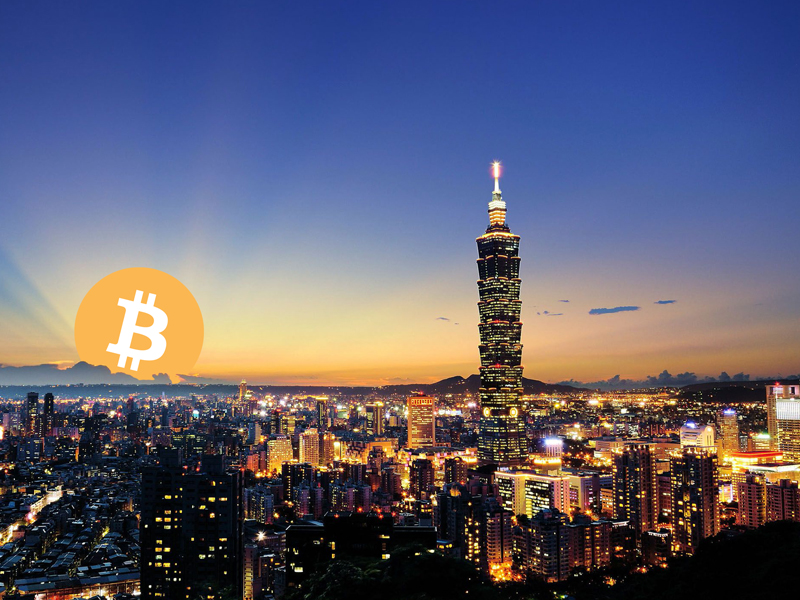 Candidate Hsiao is focusing the bulk of his campaign on technological innovation and eliminating corrupt financial practices from the political system.
According to Taiwanese law, anonymous contributions are not allowed to exceed US$325. Since the fluctuating nature of cryptocurrency could eventually render a donation higher than the limit, the Control Yuan watchdog agency suggests a few options if the value goes up.
In the name of transparency, the Control Yuan suggests candidates should either turn over excess money to them if the donor is anonymous, or just return the amount to the donor if they are able to be identified.
A Culture Of Innovation Continues
The pro-technology platform of Candidate Hsiao seems to echo another well-known Taiwanese political figure, "Crypto Congressman" Jason Hsu.
After becoming a Member of Parliament in 2016, Hsu has focused his work on cutting edge technologies like autonomous vehicles, cryptocurrency, and blockchain.
After announcing an act last year that gives fintech startups a three-year trial period to operate, Hsu is now allegedly focusing his efforts on drafting exchange regulation guidelines for the country.
Another one of Hsu's plans reportedly involves the creation of a "special economic zone," so 200 blockchain companies can establish a headquarters.
Overall, the Crypto Congressman thinks any sort of regulations should be flexible to adapt to a technological industry that is "evolving exponentially."
Hsu hopes governments can eventually figure out how to make blockchain accessible to citizens in their daily lives, and then try to export the technology to developing nations.
What do you think about the intersectionTaiwanese politics and crypto? Let us know your thoughts in the comments below!
---
Images courtesy of Bitcoinist archives