India could legalize Bitcoin in the near future as feedback from citizens and businesses appears to be in support of regulating virtual currencies.
---
India's Gov't Asks Public About Virtual Currencies
The online comments section, which is to run for 10 days, has already received nearly 4,000 submissions since it was launched on May 21st.
The areas polled are: whether Virtual Currencies (VCs) should be banned, regulated or observed? In case VCs are suggested to be regulated, then what measures should be taken to ensure consumer protection, promote development and also which institution should be monitoring and regulating them?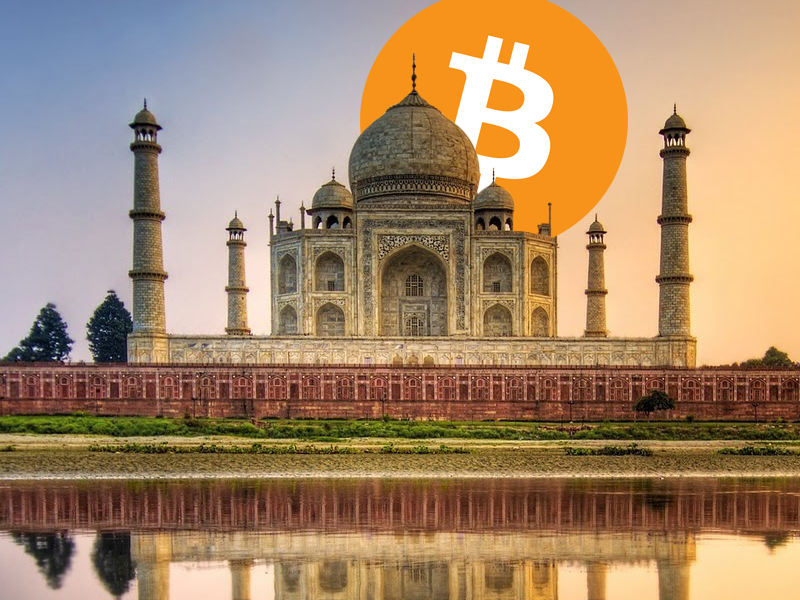 It goes on to also ask what would be effective self regulatory mechanisms, and the methods which should be adopted to ensure consumer protection in these scenarios.
Feedback From Citizens & Organizations
Most comments are brief, but they do represent a generally positive opinion of Bitcoin and virtual currencies in general with some encouraging everyone to profit via taxation.
For example, one person commented:
Bitcoin, Blockchain is the future of finance, administration, governance, markets, IT etc. This technology has huge potential for a growing country like India. India should follow Japan, embrace this technology without introducing road blocks. If India put regulatory burden on it, it will not limit the technology but will keep India isolated from its benefits. Like internet, tech will grow irrespective. We have choice to embrace, or be left behind..
Another person said that government regulation will help reduce corruption and black market trade as well as proving useful for the economy as a whole.
Tarkesh Tambulkar wrote: 
"Bitcoin regulatory should improve economical growth in India, crypto currency makes digital India to reduce poverty in future it will reduce corruption and black money if government takes action to make bitcoin is legal and regulated," added Melika Rajarao
Multi Commodity Exchange of India Ltd also weighed in, commenting:
There are some dissenting voices too, who call for the currency to be banned outright.
"We must impose ban on all kind of cryptocurrency at the earliest. It should be made illegal Gready indians [sic] have already invested their hard earned money and they are going to lose their money very soon," wrote Manish Rai.
Overall, the responses appear to be in favor of "legalizing" Bitcoin via regulation, with other commentators seeing it as beneficial to the technological growth of the country, as well as staying in line with international trends like in Japan.
9 of 10 New Internet Users Will Be Indian
It is important to also consider India's unique position, and the type of citizen who would actually be commenting online. India is a developing country with much of its internet activity currently done in English, relating as much to infrastructural barriers as much as language ones. What's more is many only connect via their mobile phones.
These issues were explored in a report conducted by the consulting firm KPMG India and Google exploring the use of the Internet in the country.
"80% of Indian language internet users face challenges in using English keyboards. About 55% of the users find the high cost and limited internet access as key barrier for using the Internet regularly," the report states.
There is positive news though, as the country would seem to be overtaking China in terms of new internet adoption.
"In the last few years, the rapid scale of adoption of Internet across the country has set the ball rolling and today Indian language users have already overtaken the total number of English language users on the Internet in India," the report notes.
The report forecasts that digital payments, online government services and e-tailing will see the fastest growth in adoption by Indian language users.
Bitcoin is going mainstream in India. @Unocoin #IndiaBitcoin pic.twitter.com/Jj6Cvxvf37

— Sunny Ray (@SunnyStartups) May 31, 2017
At the same time, Bitcoin appears to be spreading rapidly in India, which can be see by a constant rise in trading volumes and increasing merchant adoption throughout the country.
Bitcoinist has previously covered Bitcoins use as 'digital gold' in India here and how it is helping the population overcome the friction of the Indian Rupee.
Will India's government go for regulating VC's, maintain the status quo or attempt to ban Bitcoin? Let us know in the comments below!
---
Images courtesy of Shutterstock, Twitter