Dubai looks to operate fully via blockchain, lawyers unite to aid digital currency users, and Iceland is interested in Auroracoin. Want to catch up on your latest digital currency and tech news? Read the following stories.
Also read: Industry Report: Deutsche Bank Bailout Unlikely
DUBAI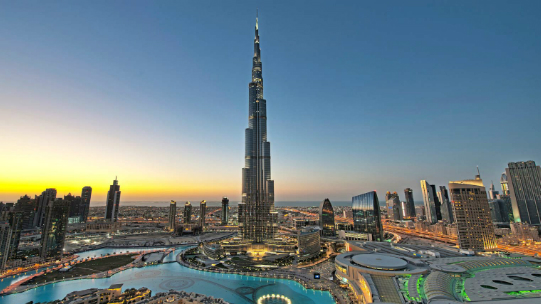 Dubai is looking to place all its documentation on a blockchain by the year 2020. The announcement came by way of Prince Hamdan bin Mohammed, who also supports full, blockchain-based transactions within the same time frame.
Through a program entitled the "Dubai Blockchain Strategy," Mohammed explains that people will need to enter information only once to create a permanent record via blockchain applications. The Dubai Future Foundation will be in charge of implementing the necessary plans over the next four years.
Dubai has been an advocate for Bitcoin technology since February 2016.
LAWYERS
Several lawyers have grouped together to build the Digital Currency and Ledger Defense Coalition (DCLDC). Their mission: to aid cryptocurrency users lacking funds with legal issues. Several of the lawyers plan to work pro bono, hoping their efforts will increase usage and contribute to digital currency's growing reputation.
Coin Center's executive director Jerry Brito will serve as a board member of the Coalition, which is comprised of over 50 "top" lawyers throughout the United States. The DCLDC mission statement reads:
"The DCLDC was founded to help protect individual constitutional rights and civil liberties in connection with regulatory and law enforcement scrutiny and efforts relating to digital currencies (e.g. bitcoin) and ledgers (e.g. blockchains)."
AURORACOIN
Natives of Iceland have found themselves turning to Auroracoin once again.
The digital currency was introduced when the Great Recession resulted in Iceland's state of bankruptcy. Trying to bring residents back to financial stability, Auroracoin was created in the hope that it would become the first national digital currency and turn the country away from certain doom. Unfortunately, things didn't work out that way, and Auroracoin was labeled a failed financial experiment.
But now it looks as if things are changing. Petur Arnason, the founder of the newly formed Auroracoin Foundation, hopes to renew interest in the coin. His marketing campaigns have nearly doubled the coin's price, and he is now looking to build a new graphics card to help in mining efforts. He believes the coin still has what it takes to pull Iceland's economy out of the dungeon.
Speaking of the Foundation, Arnason states:
"Our main focus has always been to get people to adopt the coin. If you get enough people using the coin, you will get more people to develop and improve the coin and ecosystem. I think adoption will drive the technology advancement of the coin."
Know any stories that belong in our regular industry reports? Post your comments below!
---
Image courtesy of www.lemeridien-dubai.com.