Controversy has struck the big tech investor and Solana bull Chamath Palihapitaya after he stated that "nobody cares about what's happening to the Uyghurs."
The statement comes from a video clip taken out of the podcast All-In. Many people claimed his words had been taken out of context and it was all a nuance. Looking into the rest of the 80-minute podcast, let's aim to see the bigger picture if there is one.
The podcast ALL-IN is hosted by Chamath Palihapitiya, Jason Calacanis, David Sacks, and David Friedberg. During Episode 63, they held a debate about global human rights violations and the role the United States should play in defense or not.
While Jason Calacanis thinks that individuals, especially influential capital allocators and CEOs, "should make what they believe is a morally right decision" and advocated that "people should care about human rights and they should care about who they make money for," his podcast companions weren't fully on board with that opinion.
"Money drives the world for better or for worse. Money is going to be made and allocated – you have a moral imperative to get it and then use it to make a difference."
-Chamath Palihapitaya, during the podcast View From The Top
Related Reading | Is Solana Getting A Bump And Dump By Chamath Palihapitiya?
The Uyghurs
China has been accused by several human rights groups of committing genocide and crimes against humanity in the Xinjiang region. It is believed that around one million Uyghurs and other Muslim groups have been detained in concentration camps having to endure torture, sexual abuse, forced labor, and forced sterilization.
The ones outside the camps face systematic persecution. If nothing is done by global forces, the entire ethnic groups could be eradicated.
China denies all allegations.
Have we heard the Uyghurs' cry? Are we failing millions of people?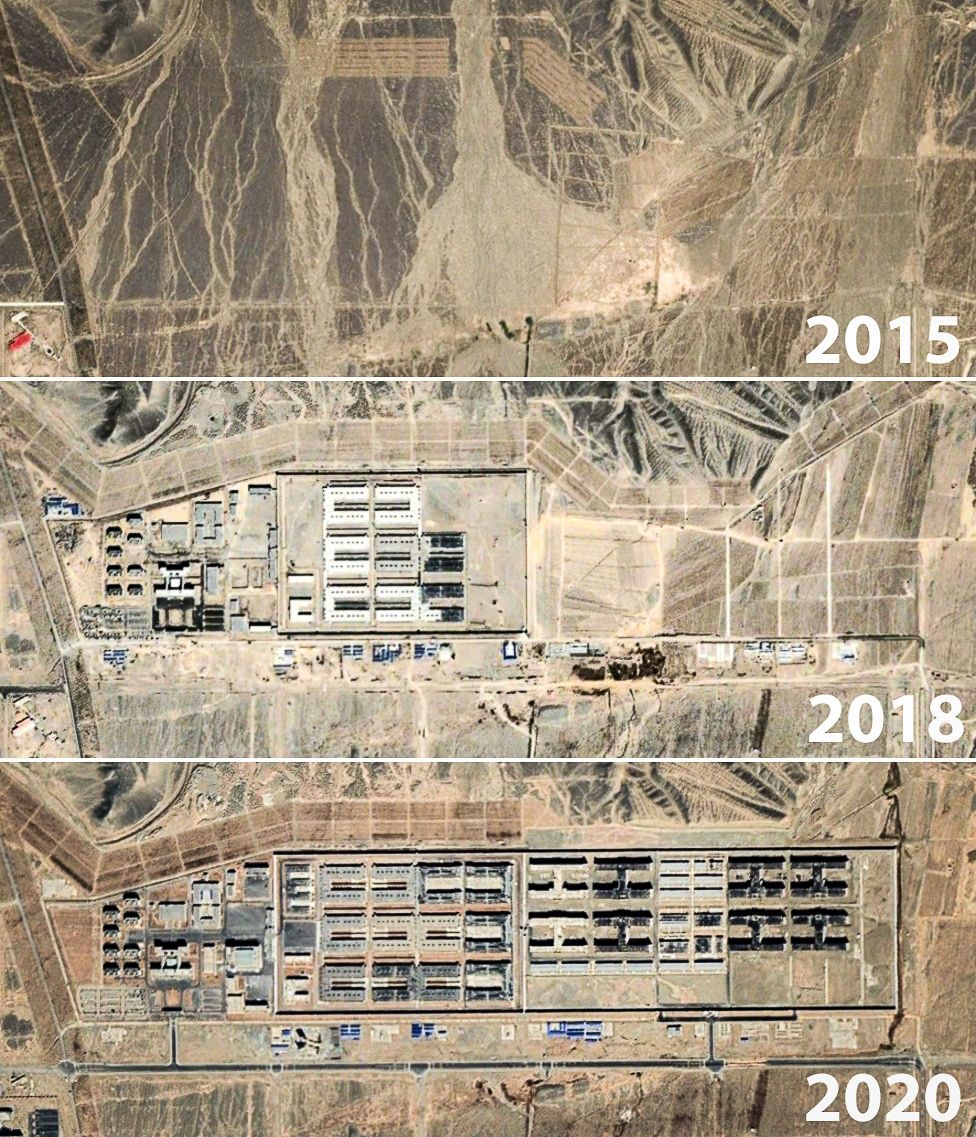 The U.S. government has raised the pressure on Beijing. President Joe Biden recently announced a diplomatic boycott of the Beijing Winter Olympics and signed the bipartisan law Uyghur Forced Labor Prevention Act, which ensures that "goods made with forced labor" from the region cannot enter the U.S. ports.
The Solana Bull's Context
The members of All-In first debated about President Biden's failures. They all wondered why the President doesn't focus on the issues that can get bipartisan majority support and turn that into progress.
Everyone in the podcast agreed to this point. Then, Calacanis added that the Uyghurs-related policy has been one of Biden's strongest actions, although it isn't something that could affect the polls.
Palihapitaya responded: "Let's be honest, nobody, nobody cares about what's happening to the Uyghurs, okay? You bring it up because you really care. And I think that's really nice that you care but the rest of us don't care."
"If you're asking me, do I care about a segment of a class of people in another country? Not until we can take care of ourselves will I prioritize them over us."
He argued that the U.S. government's move to "morally virtue signal" other countries while there are also deep human rights issues happening inside the U.S. is deplorable, a fair point.
However, the Solana bull called the prioritization of basic human rights for all humans "another luxury belief", as "we don't do enough domestically to actually express that view in real tangible ways."
In no moment he agrees with Calacanis' that we all need to do more, rather he throws everyone outside the U.S. under the bus and adds that the government shouldn't get involved until all inside issues are fixed. A scenario that we all know won't happen.
Palihapitaya's argument was lagging behind Calacanis', who lectured him back. It went as follows:
 "The difference is, Chamath, saying what you just said in China or Saudi Arabia would put you in jail and get you 100 lashes and you would be tortured for a decade.  […] We're talking about a million Uyghurs in concentration camps right now. To talk about what we have here that we need to fix and compare it to that, […] these two things are not morally comparable, and we need to have open discussions and talk about human rights all the time, because if we do not talk about it all the time, then your position […] give the green light to dictators everywhere that nobody's watching."
Palihapitaya couldn't help but keep unfairly comparing suffering in the U.S. to the Uyghurs'. After many more minutes and a vague Twitter apology, his case is not looking any better.
Twitter users that supported Palihapitaya's argument did not show much of a human side either –nor many signs of intelligence.
Related Reading | Is Chamath Behind The Controversial BitClout?