The latest cryptocurrency news suggests a trend reversal in the crypto market this year. This is in contrast to the chaotic 2022, which saw Bitcoin and many altcoins suffer through a price dip. For instance, Solana, a popular crypto, lost about 95% of its value. However, many of those coins are gaining momentum in hopes of another bull run. So which project will bring the highest return on investment this year, Aptos, Solana, or the new guy on the block, Snowfall Protocol (SNW)? This article will explore these projects and their potential returns on investment in 2023.
Aptos (APT) Witnesses Price Appreciation
Aptos is a Layer 1 blockchain built to provide safe and upgradable web3 infrastructure and a good user experience. The goal of the Aptos team is to create a perfect blockchain that is decentralized, secure, and fast and charges low fees. Though it was launched just late last year when the entire market collapsed, it received a warm welcome on social media with over 300k followers on Twitter. Plus, it is backed by veterans like Binance and Huobi.
Today, Aptos has continued to trend as one of the best performers since the market started to recover at a rejuvenated price, up by 121.64% in the last seven days. As a result, APT saw its all-time high at over $18 this year. The coin is just building momentum and can be one to look out for.
Solana (SOL) 2023 Price rally
Solana is a high-performance blockchain designed to allow the creation of decentralized apps. It combines an innovative proof-of-history consensus with the underlying proof-of-stake consensus of the blockchain, making it the top pick for small-time and institutional traders.
The blockchain is designed in such a way as to charge less for transactions while still guaranteeing scalability and fast processing.
After the FTX collapse last year, Solana got a major hit, and it is currently trading far away from its all-time high of $260. However, like other trending coins, Solana has been actively gaining ground this year with a 14% price increase in the last seven days.
Snowfall Protocol will take a Big Stride in the next Bull Run.
Snowfall Protocol (SNW) is a multi-chain interoperability protocol that facilitates secure asset transfer and cross-chain transactions between blockchains. The project's major focus is a multi-chain future and the need to simplify the process of communication between blockchains. As a result, Snowfall Protocol (SNW) has been able to remove technical barriers and allow every user the same ability to engage with their favorite projects. Now users can move their assets to and from a different blockchain, such as Binance Smart Chain or Ethereum.
With this innovation, the Snowfall Protocol (SNW) has grown dramatically even before the price rally. It is a product many users will use to take advantage of the unique features and benefits of different blockchain networks. The utility is simple but necessary in the DeFi space. Analysts predict that investors may gain about 5000% of their initial investment in the months following the coin's launch.
Bottom Line
While Aptos (APT) and Solana (SOL) remain popular, their value is steadily decreasing. Aptos might lose the hype soon when investors see their use case isn't solving any major problem. Similarly, Solana might be witnessing a major resistance at $33, stopping its bullish momentum, except they bring a major innovation.
As a result, SNW is the best crypto to invest in now, and the Snowfall Protocol presale could be the best investment opportunity in 2023. After launching from $0.005 in the first phase of the presale, it is at $0.20 in the step currently taking place. With its potential to fuel 1000x gains in the long term, now is the time to access Snowfall at the best possible price, as the token is set to launch on February 3.
Find out more about the Snowfall protocol: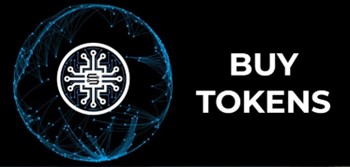 Presale: https://presale.snowfallprotocol.io
Telegram:https://t.me/snowfallcoin
Website:https://snowfallprotocol.io
Twitter:https://twitter.com/snowfallcoin
Disclaimer: This is a paid release. The statements, views and opinions expressed in this column are solely those of the content provider and do not necessarily represent those of Bitcoinist. Bitcoinist does not guarantee the accuracy or timeliness of information available in such content. Do your research and invest at your own risk.