New York has introduced a bill for consideration that will allow state agencies to accept various payments in cryptocurrency. When the bill becomes legislation, people can pay civil penalties, fines, taxes, fees, rent, charges, and more from their crypto wallets.
The groundbreaking bill can completely change the crypto landscape. Not to forget, interoperability projects like Snowfall Protocol (SNW) will serve as the backbone of such projects and help in the wider adoption of cryptocurrencies by governments.
Cryptocurrencies like Bitcoin (BTC) & Ethereum (ETH) to Become a Form of Payment for State Agencies
Member of the New York State Assembly, Clyde Vanel, introduced the bill on cryptocurrency. According to the brief description of the bill on the New York State Senate website, it "establishes cryptocurrencies as a form of payment for state agencies."
The bill defines cryptocurrency as "any form of digital currency in which encryption techniques are used to regulate the generation of units of currency and verify the transfer of funds, operating independently of a central bank including but not limited to, Bitcoin, Ethereum, Litecoin, and Bitcoin Cash."
When in force, the bill will authorize state agencies to enter into agreements with entities to accept crypto just like any other legal tender. In the text for the bill, cryptocurrency will be used "as a means of payment of fines, civil penalties, rent, rates, taxes, fees, charges, revenue, financial obligations or other amounts, including penalties, special assessments, and interest, owed to state agencies."
New York is also not the only state to propose such a bill. Arizona's state senator, Wendy Rogers, also presented a similar bill that allows her state to accept cryptocurrency.
Snowfall Protocol (SNW) Makes It Easier to Use Cryptocurrencies
Governments are making a move to accept cryptocurrencies. However, blockchains like Snowfall Protocol (SNW) ensure that cryptocurrencies are easily accessible and widely used.
Snowfall Protocol (SNW) is an interoperability project that creates a high-speed highway between different blockchains in the crypto-verse. It has generated so much interest among crypto investors that it has enjoyed massive success through its presale, stage 2 sale, and stage 3 sale. It has enjoyed a triple-digit premium on its price since its presale.
With the announcement of the New York State bill on cryptocurrencies, Snowfall Protocol (SNW) has taken center stage. With crypto users now using their cryptocurrency savings to make state payments, they need a solution like Snowfall Protocol (SNW) to make the payments experience as smooth as possible. With the bill's introduction, crypto users will have more reasons to rejoice and expect a quicker industry recovery from the ongoing crypto winter. They can easily exchange cryptocurrencies and transfer their assets as they deem fit.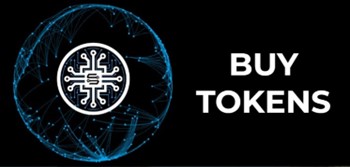 Website: https://snowfallprotocol.io
Telegram: https://t.me/snowfallcoin
Presale: https://presale.snowfallprotocol.io
Twitter: https://twitter.com/snowfallcoin
Disclaimer: This is a paid release. The statements, views and opinions expressed in this column are solely those of the content provider and do not necessarily represent those of Bitcoinist. Bitcoinist does not guarantee the accuracy or timeliness of information available in such content. Do your research and invest at your own risk.