PROVOCO is proud to announce that Dylan Sharkey, LinkedIn's former Head of Sales Solutions for the Middle East and North Africa, has joined the advisory team and will play a big role in developing monetization strategies, the company's business plan, and its performance efficiency.
---
Dylan Sharkey has more than 15 years experience in managing and advising hyper-growth businesses. Moreover, the development and implementation of his strategies for these organizations were instrumental in helping them scale effectively.
On his motive for choosing to join PROVOCO, Dylan explained that after a successful career at LinkedIn and profitable investments in a number of projects around Europe, he is now extremely selective with the startups he becomes involved with. "I joined PROVOCO as it represents an irresistible opportunity to leverage my experience from LinkedIn by helping build the world's first, Social Challenge Network, powered by blockchain technology" commented Mr. Sharkey.
Dylan brings extensive experience in Sales Management, Enterprise, and Government partnerships, hiring top talent and scaling revenue in hyper-growth startup environments. This partnership with the PROVOCO social challenge network is expected to bring global success within the industry and provide a new vision of what social networks could be.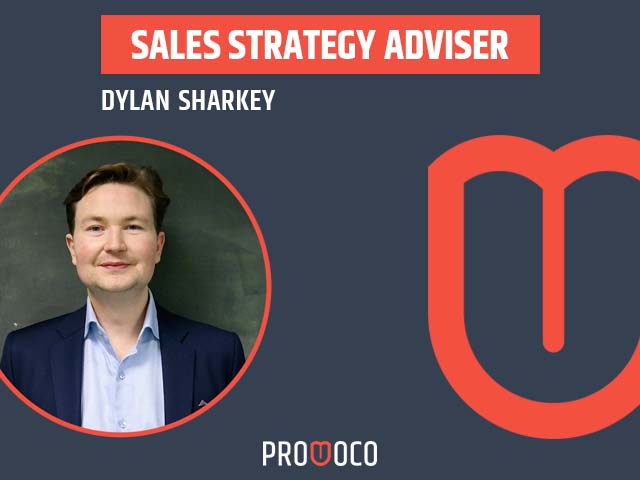 PROVOCO is a new, challenge-oriented social network project, with cryptocurrency-based financial rewards ecosystem, instant P2P value transfer option, Smart Contract features. It's an organic viral challenges generator, where people can not only create them but also participate in with an actual value attached to the content. Moreover, the social network will create daily challenges, which are especially popular among millennials, and also, meaningful challenges, dealing with global issues (e.g. poverty, hunger, women rights, etc.), suitable for people and companies (!). Transparent Smart Contract signatures and community voting will ensure trust and clear rules for accomplishing and engaging in challenges.
Important note for investors! The PROVOCO token pre-sale starts on February 22, and only the very first are entitled to receive the maximum 55% bonus! Only 1% of tokens will be sold in the pre-sale, so this is the best opportunity to invest and get tokens with the best value.
For more information please visit https://provoco.me.
---
Images courtesy of PROVOCO