SINGAPORE, May 22, 2018 – The Golden Boot winner of the 2014 World Cup, James Rodriguez, announced today on his social media platform that he has signed an agreement with blockchain-based startup platform SelfSell, to launch his own cryptocurrency as a new vehicle to reflect his brand values, and build stronger fan relationships. 
--- In the announcement made by the Colombian, Real Madrid and Bayern Munich star, the "JR10 Token", which is named after him, will be available for pre-purchase via the SelfSell App on 27 May, making him the first international football player on active duty to break into the blockchain world through his own cryptocurrency asset.
The announcement comes as the player prepares for the 2018 World Cup, and bids to repeat the goalscoring success of four years ago. James attributes the growth in his professional football career to his supporters. In return, he has co-created the "JR10 Token" with SelfSell as a gift to his fans, aiming to create a closer fan community and more possibilities for him to interact with supporters.
According to SelfSell, "JR10 Token" holders can enjoy exclusive privileges, including purchasing James souvenir products, participating in fan club meetings, and also joining the future growth process of the footballer within the APP.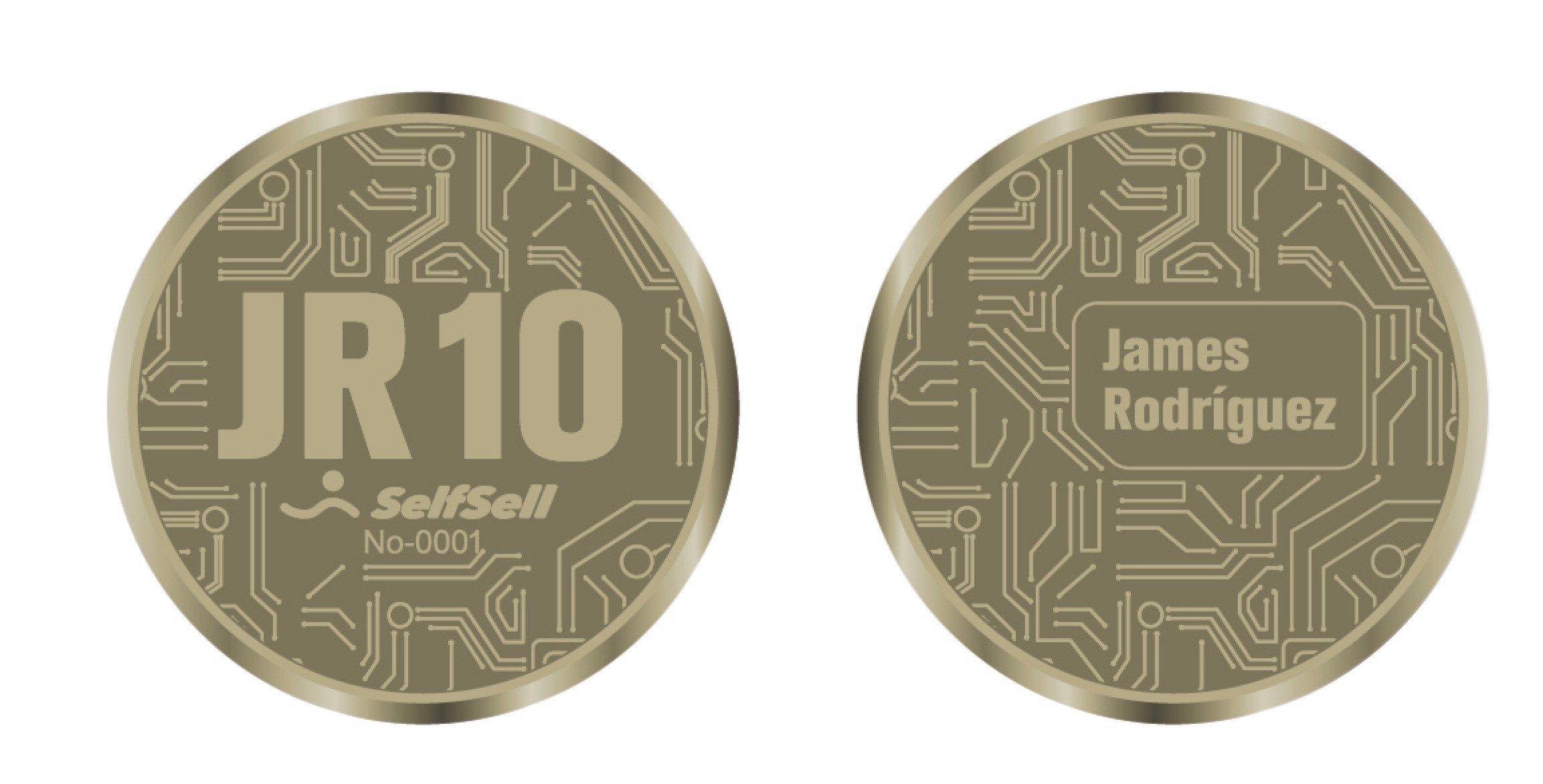 SelfSell founder Mr. Li Yuan believes that in the blockchain ecosystem, which he describes as a sharing-enabling community, everyone can be both the creator and beneficiary of value.
By launching the "JR10 Token", James will be much more than an ambassador for brands. He will create and maintain his own brand values.
Li says:
It is a fresh new model to build James' personal brand asset – having it blockchainized,
Li also says that by launching the cryptocurrency, the football star will be more involved in a wide range of activities conducive to his brand value promotion, including interacting with his fans, and that the currency can also be used in a variety of scenarios to benefit sponsors, media, football clubs and other relevant stakeholders, and become a new engine to grow the global football market.
With the concept of Value yourself, Value your future, SelfSell is aiming to create the world's first human-based asset platform. SelfSell believes that people should have equal rights to release their own cryptocurrency, in the value of combined assets of personal brand, personal creditability, personal potentiality, and personal income.
For more information about SelfSell, please visit https://selfsell.com/, or contact info@selfsell.com.
---
Images courtesy of SelfSell