A strategist at JPMorgan Chase now says that Bitcoin could be a legitimate asset like gold even though CEO Jamie Dimon rips into the cryptocurrency. Will JPMorgan suffer whiplash from this constant back-and-forth?
---
Is there a doctor in the house? We could use one as JPMorgan Chase once again does an about-face concerning Bitcoin, which may lead to a case of whiplash. The banking and financial services giant has a dubious history with the popular cryptocurrency, mainly due to their CEO, Jamie Dimon, who has publicly and repeatedly lashed out at Bitcoin while praising the underlying blockchain technology. Now one of their strategists says that Bitcoin could be the new gold and be a legitimate asset.
Going Back and Forth
A global markets strategist at JPMorgan Chase, Nikolaos Panigirtzoglou, recently issued a report that painted a far warmer picture of Bitcoin than the company's CEO. The fact that the Commodity Futures Trading Commission has approved the launch of Bitcoin futures trading for CME and the Cboe Futures Exchange puts the status of the digital currency in a new light.
In his report, Nikolaos Panigirtzoglou says:
The prospective launch of bitcoin futures contracts by established exchanges in particular has the potential to add legitimacy and thus increase the appeal of the cryptocurrency market to both retail and institutional investors.
Panigirtzoglou goes on to add:
In all, the prospective introduction of bitcoin futures has the potential to elevate cryptocurrencies to an emerging asset class. The value of this new asset class is a function of the breadth of its acceptance as a store of wealth and as a means of payment and simply judging by other stores of wealth such as gold, cryptocurrencies have the potential to grow further from here.
All This Pivoting Makes My Neck Hurt
The flip-flopping between the various personalities at JPMorgan is enough to give anybody whiplash. We now have one of their strategists touting Bitcoin, and the company has been actively involved in blockchain technology for quite some time. They began work on Quorum, their open-source transaction network for data privacy, back in 2015. JPMorgan Chase is also a founding member of the Enterprise Ethereum Alliance and recently went into partnership with the developers of Zcash.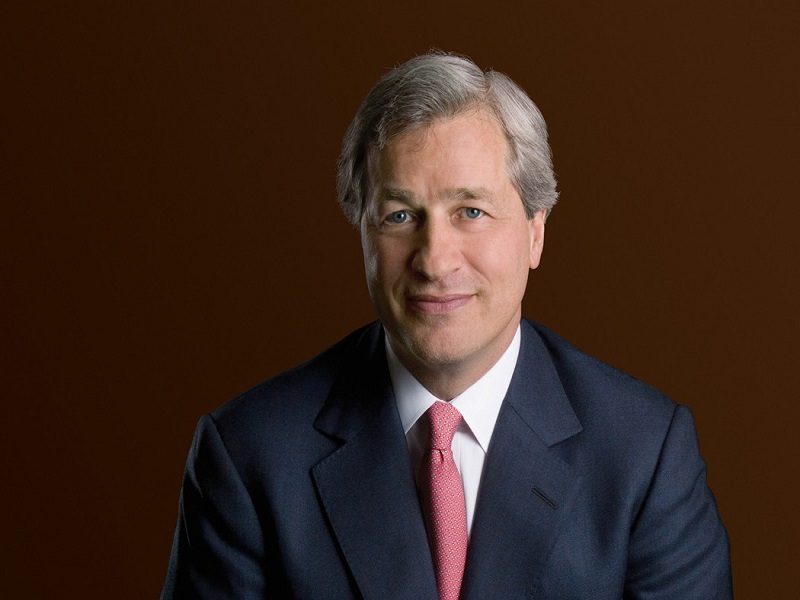 Yet Jamie Dimon, their CEO, absolutely loathes Bitcoin, calling it a fraud. Back in 2016 at the World Economic Forum, Dimon said:
Bitcoin the currency, I think, is going to go nowhere. And it's not because of anything to do with the technology. Governments, when they form themselves, form their currency. Governments like to control currency, know where it goes, and who it goes to, and control it for monetary purposes. There is nothing behind a Bitcoin, and I think if it was big, the governments would stop it. I mean that's my own personal belief, I may be dead wrong.
This last September, Jamie Dimon once again ripped into Bitcoin, saying:
Who cares about bitcoin? The world economy's so big, JPMorgan alone, $6 trillion, we move all this money, and bitcoin in total, all these currencies, $50 billion dollars, maybe a billion dollars trades a day.
It's almost like JPMorgan is Jekyll and Hyde. The company is banking on the blockchain while their CEO continually badmouths the cryptocurrency that helped bring the technology into the limelight. I'm surprised that they don't have an in-house doctor to treat all the whiplash that must be going on.
What do you think about JPMorgan's various stances on Bitcoin? Let us know in the comments below.
---
Images courtesy of Wikimedia Commons, Bitcoinist archives, and Pexels.