Keplertek recently finished its Pre-Sale, thus concluding the final stage of its Pre-ICO. In total, all of the pre-sale tokens sold out within the first seven days — an incredible achievement that the team is understandably proud of. There is more and more talk about this amazing project, and rightfully so — so let's take a deeper look at what makes Kepler Technologies truly special. 
---
Robotics and AI on the Blockchain
Robotics and AI are some of the most disruptive technologies in our world – they're already very real and about to change the world for the better.
Imagine a future that is shaped by the way we interact with technology, and not by the tiring quest of actually getting there – this is where Keplertek comes in.
By combining these three exciting fields of technology and providing the infrastructure needed for geniuses to work on their projects without having to go through the tedious process of fundraising and finding experienced and competent members, Keplertek will enable thousands of interesting projects to be realized instead of drowning in bureaucracy and vanishing forever.
Georgia: Tech Hub of the Future
Georgia is known for being a very tech-friendly country that gives its best to support up-and-coming companies that try to change the world of today by inventing the technology of tomorrow. It's not only one of the countries with the most miners and mining companies, but also very interested in fostering innovation.
Its geographical proximity to both Europe and Asia is one of the most important and decisive factors in terms of international trade, allowing Keplertek to forge important partnerships throughout the entire world. This is further strengthened by a very accommodating tax policy, seeing as the total tax rate is 16.4 percent (percentage of profits). This allows businesses to flourish and grow organically.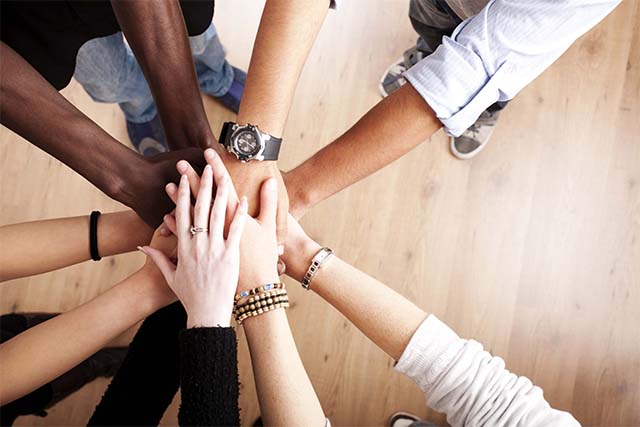 One of the Biggest Teams
Keplertek has over 50 employees working around the clock in its Tbilisi office, ensuring the launch of KEP and Kepler Universe will go as smoothly as possible.
With over 100 more team members working from abroad and in R&D, Keplertek is without a doubt one of the (if not THE) biggest projects in the ICO space at the moment.
Strong Social Media Presence
Keplertek has a Telegram group with over 86.000 members and a lot of interesting discussion about the project and the general evolution of cryptocurrencies. It is always possible to get your questions answered by an Admin and partake in activities like quizzes with KEP rewards — strengthening the community even further.
Keplertek is also on Facebook, Twitter, Instagram, and LinkedIn — take a look and get to know the dedicated team behind this project even better!
All in all, Kepler can be considered the most interesting project in the cryptocurrency space at the moment.
Register now to complete KYC and participate in the ICO, starting on June 26th and lasting until July 17th. However, it's better to hurry – if Pre-Sale is anything to go by, all tokens will be sold considerably sooner!
Don't miss your chance, get ready to invest in a limitless future and take advantage of the 20 percent bonus on all purchases during the first round of ICO!
For more information visit keplertek.org, and check out the following links:
Whitepaper: https://www.keplertek.org/v2/WP.pdf
Facebook: https://www.facebook.com/Keplertek/
Twitter: https://twitter.com/KeplerTek
Linkedin: https://www.linkedin.com/company/keplertektechnologies/
Medium: https://medium.com/@KeplerTek
Telegram: https://t.me/KeplerTechnologies
What do you think of the Keplertek project? Let us know in the comments below!
---
Images courtesy of Keplertek, AdobeStock