Eiland Glover, the founder and CEO of Kowala believes that the time is ripe for cryptos to upstage mainstream remittance platforms like PayPal. He made this assertion known in an op-ed submitted to Irish Tech News. Kowala is a blockchain platform that aims to deliver the world's first stable coin.
---
Being Cheaper isn't Enough to Ensure Dominance
PayPal recently announced a flat $4.99 fee on cross-border transactions. This news meant that many cryptocurrency transactions were now significantly lower than PayPal's. Blockchain technology has the potential to disrupt the payments system. This particular statement is a mantra of sorts for many crypto enthusiasts. The current fee structure of PayPal might add credence to this fact. Presently, the average fee per bitcoin transaction is $0.74 which is 80 percent less than PayPal's. In April, a $99 million transfer occurred on the Litecoin blockchain taking 2.5 minutes and costing $0.40.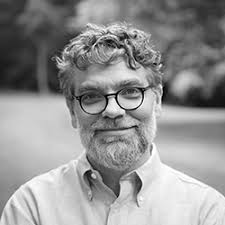 However, Glover believes that it will take more than being cheaper for cryptos to dominate the remittance market. To take advantage of the fatal flaws in mainstream payment systems cryptos require a significant upgrade. According to Glover, volatility, ease of use, and marketing strategies are the vital areas of improvement in the crypto world.
Reduced Volatility
The insane volatility of the market is a turnoff for many would-be adopters of crypto payments. Glover believes people are less keen to send money to their relatives abroad knowing that the value could decrease by up to 30 percent overnight. Fiat, on the other hand, tends to remain more stable. The Kowala CEO posits that crypto remittance adoption will stutter as long as cryptos are still volatile. To this end, a stable coin that assures constant value is necessary.
Shifting from PoW to PoS Consensus Algorithms
Remittance requires a robust transactional throughput infrastructure. PoW consensus algorithms are much less suited than PoS when it comes to delivering faster transaction times. Glover believes that the adoption of BFT-based PoS like the type developed by Tendermint is a step in the right direction. Kowala is set to launch its kUSD stablecoin that uses this particular consensus framework.
Improved Customer Service
Poor customer service remains a ubiquitous user complaint in the crypto market. These complaints usually center on the tedious process of buying and selling cryptos. Coin platforms have to simplify their services to make it more attractive to the masses. People will have far less incentive to jettison straightforward PayPal transactions to utilize convoluted crypto payments.
Vigorous Marketing Campaigns to Drive Remittance Payments
Having made all of these upgrades, it will amount to nothing if people don't know about it. Crypto platforms have to raise awareness of their services using vigorous marketing drives. These marketing programs will aid market penetration in the remittance sector and activate crypto adoption on a massive scale. By so doing, cryptocurrency payments can begin to exercise dominance over established remittance platforms like PayPal.
Do you think cryptos can upstage giants like PayPal in the remittance market? Will stable coins lead to mass crypto adoption in the mainstream market? Let us know in the comment section below.
---
Images courtesy of Kowala, Shutterstock