Finding value and profitable plays in the Cryptocurrency market in 2018 has proven much harder this year than it was in the prior. In 2017 you could blindly point at 5 – 10 cryptocurrencies, invest and see a profit if you sold around Christmas of last year.
---
2018 perhaps has separated the real traders from the lucky, so to speak. Boys from the men, women from the girls. Here's what our top analysts put together as a Summer update for 2018, a few projects that may help turn the tide in your favor if your years had a rough start.
All three of the following ICOs allegedly close at the end of June although closing dates seem to be somewhat tentative lately in the current market climate.
RootStock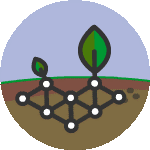 RIF – RSK is an open-source smart contract platform with a 2-way peg to Bitcoin that also rewards the Bitcoin miners via merge-mining, allowing them to actively participate in the Smart Contract revolution. RSK goal is to add value and functionality to the Bitcoin ecosystem by enabling smart-contracts, near instant payments and higher-scalability. Rootstock's governances primary goal is to align the main stakeholders of Bitcoin by creating rewards aligned with their current activities.
This philosophy is directly reflected in its core architecture where Bitcoin miners provide the hashing power required for the proof-of-work block validations and industry leaders integrate the Federation that creates validation checkpoints and sign the redeem transactions of the 2-way peg. More info can be found here at https://www.rsk.co
MVP: NO
TEAM: 6/10
ADVISORY BOARD: 8/10
GEOS: All but U.S. and China
GoNetwork
GOT
In short, scalability of the Ethereum network brought to you by the winners of ETH Waterloo hackathon. In long, "a major limitation of blockchains is transaction throughput, which effectively leads to high latency. A method that is widely studied and the frontrunner to alleviate the scalability issues includes state channels. State channels allow a minimal number of transactions on-chain to facilitate a series of balance transfers between parties "off-chain" effectively at no cost and with high throughput. State channels involve two participants, herein referred to as "actors".
Actors allocate funds to a smart contract which locks the total balance of transfers that can occur off-chain. The actors are now free to conduct any series of balance transfers with one another. Nobody other than the two actors has access to the deposited tokens in the state channel's smart contract, making the off-chain transactions equivalent to on-chain transactions." Essentially it's a clever way of implementing sidechains at scale effectively and with a "mobile-first" priority. Act fast as their ICO ends in just two days. More info at GoNetwork.co.
MVP: YES
TEAM: 9/10
ADVISORY BOARD: 8/10
GEOS: All but U.S. and China
OptiToken
OPTI
OptiToken may have the highest upside of the three yet managed to fly a bit more under many radars thus far. $OPTI utilizes a smart engine labeled "OptiX" which is an algorithmic swing trading engine. The gains made by the algorithmic trading will be used in part to buy back their own tokens on exchanges, creating massive upward price pressure and nurturing a market that has very strong buy support this is the function that seeks to massively drive the currencies value upwards continually. The rest of profits from buy cycles is reinvested to grow the initial holdings.
OptiToken Interestingly also solves a common problem of new ICO's, that can't find any volume early on. After the buybacks, 100% of the tokens purchased are sent to a transparent and verified unspendable address and thus destroyed forever in order to further create value through scarcity. This combination is very innovative in the space and should attract serious organic buys on exchanges to partake in the price action. The token is set to initially list on C2CX in July 2018 and then 1 – 2 others shortly thereafter.
Their testnet portfolio, which uses the strategies that will be adopted by the algorithm once out of beta, has been consistently outpacing bitcoin by 40% – 90% since November 2017. You can view the movements live and transparently on their website at OptiToken.io where their ICO is also live for just five more days. We recommend you act fast if this type of upside is up your alley.
 MVP: YES
TEAM: 8/10
ADVISORY BOARD: 7/10
GEOS: All but U.S., China, and the Cayman Islands
Do you agree with this list? What other ICOs do you think should be listed here? Let us know in the comments below.
---
Images courtesy of ShutterStock, RootStock, OptiToken