Jeff Garzik, CEO and co-founder of Bloq, has been appointed as the organization's representative on the Linux Foundation's Board of Directors. 
Also read: Bitcoin Price: Recent Drop a Brief Pause in Larger Rally to $920
Garzik Providing Linux Foundation With Bitcoin Technology Expertise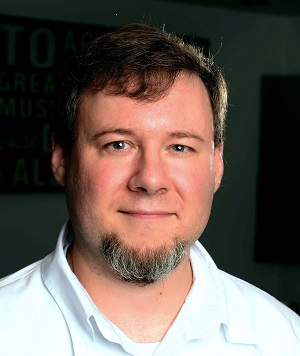 Garzik, formerly a 10-year employee at Red Hat, brings a wealth of Bitcoin Core development experience back to the leading open-source software development foundation. The Linux Foundation is spearheading a conglomerate of organizations involved with the Hyperledger Project, of which Bloq is a member. Garzik's presence on the Linux Foundation's board should hopefully help to bridge ongoing efforts in the open source, Linux world with advancements in the cryptocurrency space.
Garzik will join a board which already contains members of giants Cisco, Fujitsu, Hitachi, HP, IBM, Intel, Oracle and Samsung.  Speaking to this development, Jim Zemlin, Executive Director of The Linux Foundation, remarked, "We're pleased to welcome Jeff to The Linux Foundation Board of Directors. His election by his peers of over 200 Linux Foundation members is testament to Jeff's reputation as both a technologist and a strategist."
Collaborative efforts between the Linux Foundation and Bloq should bring increased attention to detail in ongoing blockchain architecture discussion, a deeper understanding of the potential interplay between blockchain technology and open-source operating systems. Along this note, Mr. Garzik was not shy in detailing his excitement about the announcement.
"Open source is vital to fostering and developing innovative technologies," said Garzik. "We saw this in the early days of Linux, and the parallels with blockchain-enabled technologies are undeniable. Red Hat made Linux accessible to enterprise companies, now Bloq is doing the same for blockchain."
The news follows an announcement from February that Digital Asset Holdings donated the Hyperledger name to the Linux foundation. Hyperledger, a consortium made up of over 80 members including Accenture, J.P. Morgan, and IBM, is undertaking development of a number of projects aimed at creating prototypes, standards, and best practices for development of blockchain technology.
Bloq, an open source blockchain initiative aimed at solving key business issues surrounding security, provenance, authentication and reconciliation may see an increased collaborative role with the Linux Foundation and Hyperledger as a result of the appointment.
What do you think about Mr. Garzik's appointment to the Linux Foundation board? Share your thoughts in the comments below!
---
Images courtesy of WallDevil, Wired.