Bitstamp tweeted a mysterious video featuring a lightning bolt seemingly making a thumbs up which follows speculation that Litecoin will be soon added to the site. The video also suggests that access to the lightning network is coming too.
---
TRADING FORECAST: Bright spells with new opportunities predicted to strike this week. #staytuned pic.twitter.com/YHd3VoulQc

— Bitstamp (@Bitstamp) June 12, 2017
Litecoin Rumors
The mysterious tweet coincides with Litecoin creator Charlie Lee's departure from Coinbase where he worked as their Director of Engineering for the past two years. Coinbase recently added Litecoin to the site and their exchange GDAX where it has seen good trade volume with today's LTC/USD market seeing a 468,665 LTC trade volume in the last 24 hours.
This flurry of activity for Litecoin follows its implementation of SegWit. Yet to be implemented for Bitcoin, SegWit (Segmented Witness) is seen by many as the solution to Bitcoin's current scaling problems, allowing for larger block sizes and faster transaction times.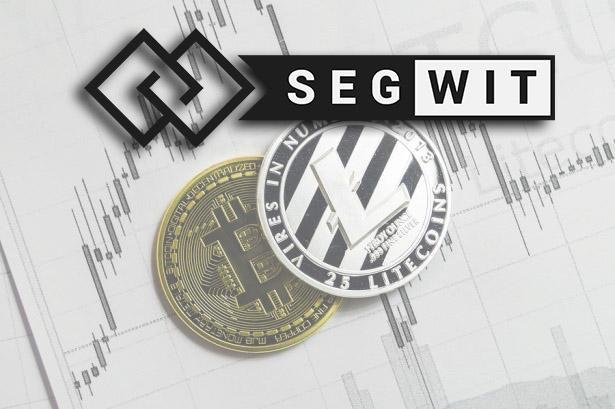 With its lightning network capabilities, Lee sees Litecoin's long-term goal as alleviating some of the smaller transactional volume, perhaps using it for micropayments such as buying coffee with zero confirmation times or transaction fees.
Many already see Litecoin as a testing ground for future Bitcoin features, however, Lee remains committed to Bitcoin too, as he also contributes to its development and has tweeted in the past about Bitcoin being regarded as a real store of value – gold to Litecoin's silver. He argues that if you are wiring $50,000 to your bank, you could still use Bitcoin for the increased security that comes from its larger network of decentralized miners.
Today's my last day at @coinbase! I will miss working with you all.

I'm going to shift my focus to Litecoin now. To the moon! 😁 pic.twitter.com/Ys9dZwtTFO

— Charlie Lee (@SatoshiLite) June 10, 2017
When Lightning Strikes
The implementation of the lightning network on Litecoin, which was initially developed for Bitcoin, is now a reality on Litecoin. It brings instant payments with no need for block confirmation times. Security is enforced by blockchain smart contracts and payment speeds are in the milliseconds to seconds range.
Its scalability means that it is capable of handling millions – even billions – of transactions per second across the network. It is low cost, as it settles off chain it allows for exceptionally low fees, which is why it is ideally suited to instant micropayments.
The most crucial benefit of the lightning network, however, is its ability to cross blockchains. This will allow for cross blockchain atomic swaps without trust in a 3rd party. This feature means that the lightning network would also need to be available on that coin too, something that could be a reality with Bitcoin should the coin pull off its UASF to enable Segwit. We live in exciting times.
Do you believe the rumors? Should UASF be activated on Bitcoin or should Litecoin take the lead? Let us know in the comments.
---
Images courtesy of Twitter, AdobeStock, Reddit