Andrew Vegetabile, Director of the Litecoin Association, came out against a fork of Ethereum/The DAO, Decrying interference with The DAO by outside crypto developers in an open letter to  "Vitalik Buterin, The DAO, future smart contract developers, and the throngs of individuals within the crypto ecosystem" today.
Read Also:  How The Verge's Russell Brandom Misrepresented the DAO Attack, Bitcoin

Andrew Vegetabile Calls Buterin's Intervention "Unprecedented"
He Cites the widespread negative impact outside of The DAO as significant disincentive:
"…now Ethereum is having to face this very situation. From legal to sociological effects, the direction the leadership of a coin takes can have long outstanding impacts not only to the specific coin, but also to the entire crypto ecosystem by setting a dangerous precedent."
He calls Buterin's involvement in affecting an outcome to The DAO attack  "unprecedented" and draws parallels to the bank bailouts of 2008 financial crisis due to the central nature of the intervention. This may seem an extreme comparison, but he isn't far off here, unfortunately:
"Never in the history of crypto for as far as I can remember has a developer been intimately involved with a third party application in attempting to resolve said applications issues. The best analogy that I can think of at this point is if there was a bug in counterparty code and the Bitcoin core devs got involved."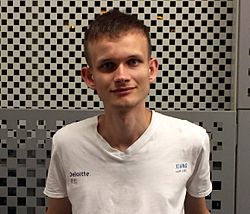 Buterin, unlike Satoshi, is a known entity in the crypto community, and the degree of influence he has over the Ethereum community  leads to frequent comparisons of his role to that of a "benevolent dictator." His mention of a soft fork to "fix" The DAO attack has been overwhelmingly accepted by people with a stake in ETH and The DAO, while other, less invasive solutions have fallen by the wayside.
It is clear that Vegetabile wants the takeaway to be that central intervention is antithetical to the core concepts that make Ethereum and other Cryptocurrencies successful. Furthermore, he posits that the outcome of the DAO attack will not be isolated to Ethereum and smart-contracts.
"My word of advice to all of you is to do absolutely nothing at all."
Vegetabile is also very careful to keep his statements reasoned and civil. It comes off as a level-headed, honest word of warning rather than a vitriolic attack on a competing cryptocurrency. The DAO's failure will affect the entire cryptocurrency market, after all, and the handling of its consequences by Ethereum and DAO participants will shape how smart contracts and Crypto will be treated by investors, developers, and in court moving forward.
How do you think The DAO's failures should be handled? Leave your thoughts in the Comments below!
---
Images Credit to: Wikimedia, Litecoin Foundation