American billionaire Mark Cuban took the Bitcoin world by storm when he revealed his interest in the cryptocurrency and the possibility it may be a bubble.
---
Shark Calls Bitcoin Bubble
Mark Cuban is, among other things, an American billionaire, businessman, investor and television personality. He is also known for being one of the main investors on the ABC reality television series, Shark Tank.
Yesterday, Cuban took the Bitcoin world by storm when he tweeted about his new-found interest in the digital currency:
I just subscribed to Inside Bitcoin, and you should too! https://t.co/beNhZ4XMVN

— Mark Cuban (@mcuban) June 6, 2017
With an extensive resume in the business world and an estimated net worth of 3.4 billion dollars, it's no wonder that Cuban's interest in Bitcoin has brought confidence to many traditional investors. However, Mark Cuban later tweeted his thoughts regarding a possible bubble in the current BTC price.
I think it's in a bubble. I just don't know when or how much it corrects. When everyone is bragging about how easy they are making $=bubble https://t.co/hTrV5DeWNd

— Mark Cuban (@mcuban) June 6, 2017
It is impossible to say with certainty if Bitcoin is or isn't in a bubble as signs pointing towards both possibilities are visible. Although the current price has made Cuban see signs of a bubble, he still recognizes the value in Bitcoin as a decentralized payment system, stating:
I'm not questioning value. I'm questioning valuation.
Mark Cuban & Bitcoin
So why is this important at all? Another person getting into Bitcoin isn't really groundbreaking and Cuban only bought $20 dollars worth in Bitcoin to see how it works. 
However, it's worth noting that Cuban's visibility as a businessman and as a TV personality can go a long way in expanding Bitcoin's outreach to traditional investors. Though, the most interesting part is that he wasn't always a fan of Bitcoin.
In a 2014, Mark Cuban told USA Today that despite being "great as an encryption technology," he didn't think Bitcoin could make it as a global currency, stating:
I think it's got no shot as a long term digital currency.
This means that Bitcoin's endurance as an immutable and decentralized payment system is starting to pay off,  revealing the true potential of Bitcoin as a "long term digital currency." Not only that, but the value of blockchain technology itself was also underlined in another one of Mark Cuban's tweets:
I think blockchain is very valuable and will be at the core of most transactions in the future. Healthcare, finance etc all will use it https://t.co/VfMEc9LkqR

— Mark Cuban (@mcuban) June 6, 2017
The B-Word
While the focus created by this recent development has been received as a positive for Bitcoin, it is also worth noting that the concerns of a possible cryptocurrency bubble are very real. So much so that some publications have even claimed that Cuban's tweet regarding the possible Bitcoin bubble made the price of Bitcoin drop.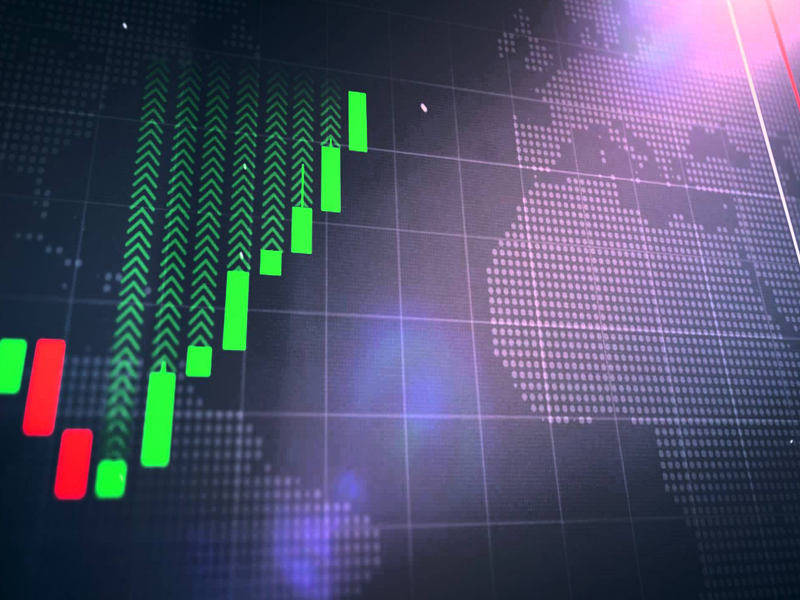 So, are we in a bubble? Mark Cuban isn't the only 'shark' that believes this to be true.
Vinny Lingham, a South African Internet entrepreneur, co-founder & CEO of Civic, and one of the 'sharks' on the Shark Tank South Africa version, has expressed similar thoughts.
When asked if Bitcoin is currently in a bubble, he stated:
Yes, but people who called the bubble in 2011 were wrong. It took two years to burst.
Although it's impossible to point out a bubble with absolute certainty until it pops, one thing is clear: at 3 to 7 transactions per second, Bitcoin is nowhere near ready to be adopted by the mainstream as a global digital currency.
If scaling can be achieved, however, there is no telling how high Bitcoin can go.
Do you agree with Mark Cuban? Is Bitcoin currently in a bubble or is this just the start? Share your forecasts with us in the comment section.
---
Images courtesy of Shutterstock, Twitter, CNBC