MGT Capital Investments has recently announced a Pilot Program to mine Ether and Ether Classic which will see the company purchase up to 60 GPU-based mining rigs.
---
MGT to Mine Ether and Ether Classic
MGT Capital Investments has recently announced a pilot program to mine Ether, the underlying token in the Ethereum blockchain. Led by John McAfee, MGT Capital made its foray into cryptocurrency mining last year with the launch of a Bitcoin mining operation and now the company is looking to expand into Ethereum and Ethereum Classic.
Through an agreement with Bit5ive LLC, MGT Capital Investments will purchase up to 60 graphics processor-based mining computers which will use high-end graphic cards and CPUs to mine both Ethereum (ETH) and Ethereum Classic (ETC). John McAfee seems to be bullish about the revenue that both these cryptocurrencies can bring the company, stating: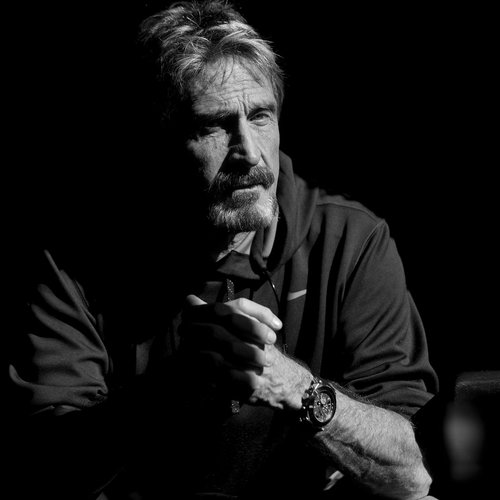 We are more convinced each day of the growth and value of digital currencies, and our Company is uniquely positioned to be a leading provider of processing power to relevant blockchains. The addition of Ethereum and Ethereum Classic to our crypto mining strategies is expected to be very profitable for us.
Cryptocurrency mining
MGT Capital Investment's move to invest in Ethereum and Ethereum Classic mining isn't exactly surprising, given that both cryptocurrencies have rallied to unprecedented heights in 2017. Ethereum has surged nearly 4000% since the beginning of the year, fueled by developments like the inception of the Enterprise Ethereum Alliance blockchain consortium.
Not only have the two closely-related platforms surged to their ATH in 2017, many other alternative cryptocurrencies like Litecoin, Ripple, Monero, NEM, and more, have done the same, propelling the global cryptocurrency market cap above the $100 billion mark.
Most altcoins are mined through the use of high-end graphic cards, a feature that seeks to stop centralization of mining around ASIC-powered mining farms, ensuring that anyone with an internet connection and a computer can still mine the coin at hand.
As these cryptocurrencies reach for the moon on the price charts, mining is becoming a widely popular activity, driving demand for high-end GPUs which are becoming harder to acquire, with stores running out all over the world. Graphics card manufacturers, AMD and nVidia have also seen their stock rally as a result of the mining frenzy.
MGT Capital Investments and Cryptocurrencies
Taking over as CEO at MGT Capital Investments last year and turning the video-game company into a cybersecurity firm, John McAfee turned to Bitcoin mining has a means of turning recent losses into profit, a bold move that so far seems to be paying off. Last year, when Bitcoin was still below the $100 mark, McAfee stated:
The opportunity in the Bitcoin market is tremendous for MGT and is quickly providing a financial benefit for our shareholders.
Launched in 2016, MGT Capital Investments' first large-scale Bitcoin mining operation started off with over 2.6 PetaHash of mining power, moving to the second phase two months after launch and expanding the operations to over five PetaHash, making MGT Capital Investments as a leader in the U.S. Bitcoin mining industry.
Earlier this year, MGT has also announced the upcoming launch of its Bitcoin Mining Pool which is scheduled for the second quarter of 2017. John McAfee has confirmed, however, that MGT Capital Investments will not be fully reliant on cryptocurrency earnings and that the company will also continue to focus on cybersecurity.
Will the latest move by MGT Capital Investments pay out? Will cryptocurrency mining continue to surge in popularity? Let us know what you think in the comment section.
---
Images courtesy of MGT Capital Investments, AdobeStock